Israeli Settlers Storm Al-Aqsa Complex in Jerusalem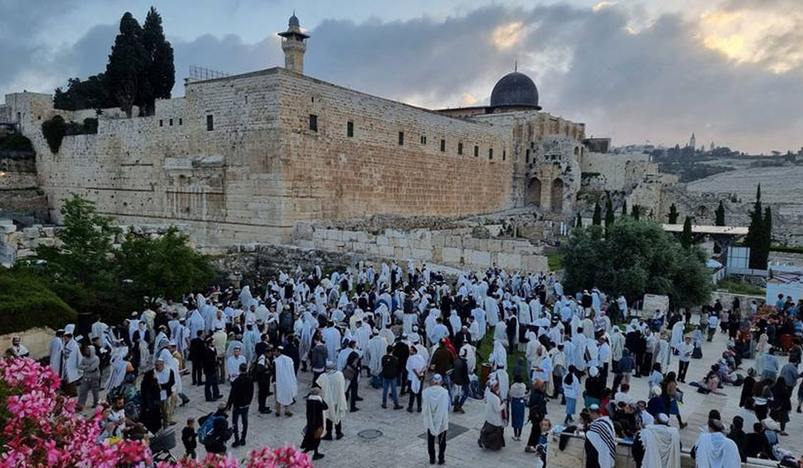 Israeli Settlers Storm Al-Aqsa Complex in Jerusalem
Israeli settlers stormed Al-Aqsa Mosque complex on Monday under the protection of Israeli occupation police.
Jerusalem Islamic Waqf stated that dozens of Israeli settlers stormed Al-Aqsa Mosque from Al-Magharba side in groups, carried out provocative acts and performed Talmudic rituals in the Mosque courtyards.
Moreover, Israeli occupation forces, stationed in the east of Khan Yunis in the southern Gaza Strip, fired heavy machine guns and tear gas canisters at farmers, forcing them to leave their lands.
Israeli occupation forces stationed beyond the border strip in east Gazza are intentionally targeting both farmers and shepherds on daily basis and prevent them from reaching their lands to cultivate. 
Source: QNA