Israeli Occupation Forces Arrest Palestinian Youths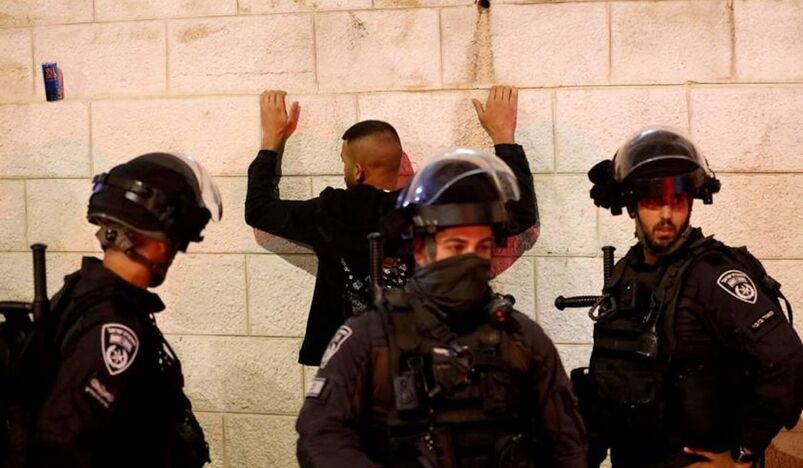 Israeli occupation forces
Israeli occupation forces arrested today four Palestinians from the village of Beit Dajan, east of Nablus in the West Bank.
Local press sources reported that the occupation forces arrested the four Palestinians from a vehicle in the Al-Sahel area, northeast of the village, and their identities are not yet known.
In occupied Jerusalem, the Israeli occupation forces arrested Amr Mohammad Falah Abu Khdeir, the protector of the coffin of Shireen Abu Aqleh, while the occupation soldiers attacked her funeral.
Eyewitnesses said that reinforced forces of the occupation police stormed the house of young Amr and took him to the police station west of occupied Jerusalem.
In Gaza, Israeli occupation forces fired heavy machine guns and tear gas canisters towards agricultural lands east of Deir al-Balah, forcing farmers to leave their lands.
In the past few days Israeli occupation forces escalated their raids and incursions into Palestinian villages and towns in the West Bank and Jerusalem, and increased the pace of arrests and shooting live bullets at Palestinian youths.
Source: QNA