Israeli Occupation Closes Ibrahimi Mosque to Muslim Worshippers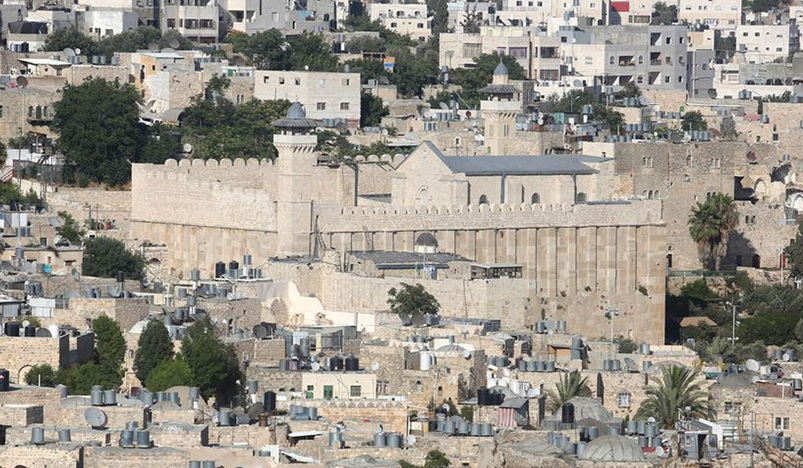 Ibrahimi Mosque
Israeli occupation forces closed on Monday the Ibrahimi Mosque to Muslim worshippers, in preparation for Israeli settlers to storm it to celebrate Passover.
The Hebron Endowments Directorate stated that the mosque had been closed on Sunday at 10:00 pm and would not be allowed to open for two days.
The Directorate considered the closure a blatant encroachment on the sanctity of the mosque and a provocative violation of Muslims' right to access their place of worship.
In the same context, Israeli occupation forces stormed the archaeological site in the village of Sebastia, northwest Nablus, and closed it to citizens, in preparation for Israeli settlers to storm it.
A large group of settlers stormed the area of Solomon's Pools, stationed at the third pool and performed Talmudic rituals.
The tourist area of Solomon's Pools has recently been subjected to frequent incursions by settlers.
On the other hand, Israeli occupation forces launched a massive arrest campaign, targeting 15 Palestinians in different areas in the West Bank.
Palestinian news agency (WAFA) said that the occupation forces arrested nine Palestinians in the town of Husan, west Bethlehem, after raiding and searching their parents' homes, adding that the forces also arrested four other Palestinians, including a freed prisoner, in Ramallah and Al-Bireh Governorate.
Israeli occupation forces also arrested a Muslim worshipper in the courtyards of Al-Aqsa Mosque during its storming to secure the settlers' collective incursions, in response to calls made by the temple organization on the occasion of the Hebrew Passover celebration, while the forces also arrested a freed prisoner in the town of Tamun, south Tubas.
(QNA)