Introducing The Innovative Smart School Clinic For Students Exceptional Healthcare Services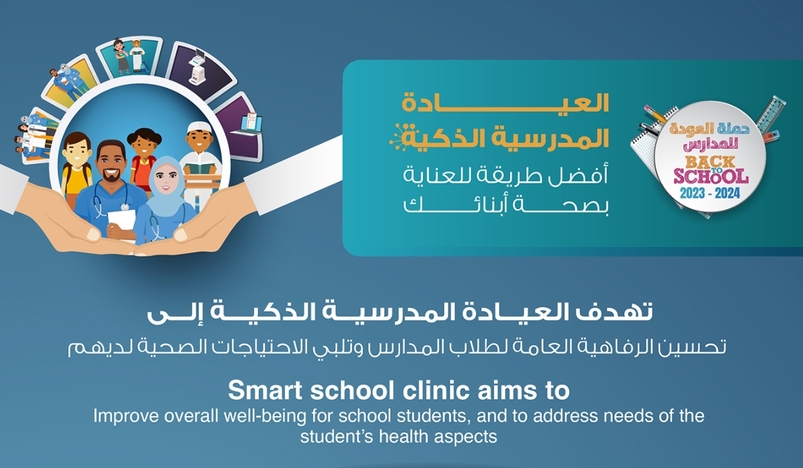 PHCC offers health services centered around students
Doha, Qatar: Introducing the newly established Smart School Clinic by the School Health Department under the Primary Health Care Corporation (PHCC), which offers students exceptional healthcare services. With a focus on integrated healthcare, the clinic is staffed by licensed, qualified, and trained professionals, embodying a collaborative model that underscores comprehensive student well-being.
Positioned as a revolutionary healthcare experience for students, the Smart School Clinic redefines the standards of care. It stands as a prime example of PHCC's commitment to the seamless integration of health services among professionals.
Linking seamlessly with students' electronic health records, the Smart School Clinics enable school nurses to act as healthcare coordinators between the clinic, PHCC healthcare centers, Hamad Medical Corporation, the Ministry of Public Health, and Sidra Medicine. This digital infrastructure ensures swift access to accurate health information and facilitates effective follow-up on the provided health services.
Equipped with modern medical facilities, the school clinic prioritizes student health and delivers services tailored to their well-being. This transformation from conventional clinics into Smart School Clinics underscores PHCC's dedication to safe and updated healthcare for students.
As part of PHCC's 'Back to School' campaign, launched on August 27, numerous activities, including educational lectures and health awareness materials, will be featured across public schools. This campaign extends to six healthcare centers and encompasses parent engagement, ensuring the highest quality standards and promoting student safety.
PHCC's commitment to student well-being and innovative healthcare continues to shine through its Smart School Clinic initiative and comprehensive 'Back to School' campaign.