International Nurses Day 2023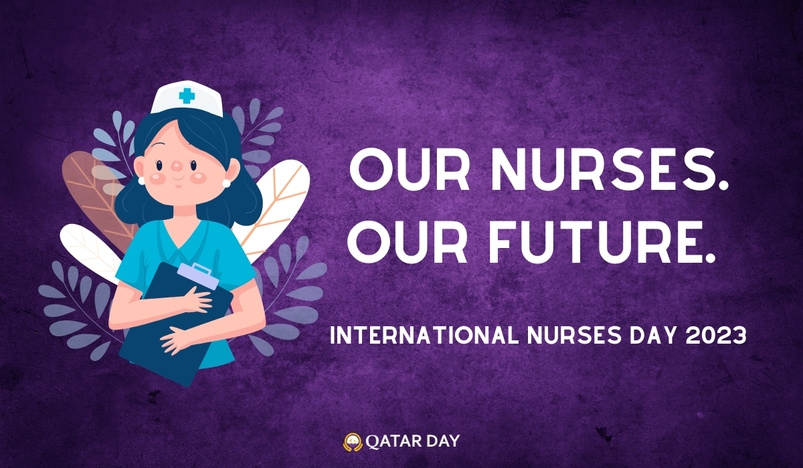 International Nurses Day 2023
International Nurses day is celebrated on the 12th of May every year to commemorate the birth anniversary of Florence Nightingale- the foundational philosopher of modern nursing. The International Council of Nurses established this day in 1974 to highlight the role of the nurses in the healthcare system.
Nurses form the backbone of the healthcare system, playing an integral role in ensuring that patients receive optimal medical attention. Their responsibilities include administering medications, monitoring vital signs, providing patient care, and assisting with medical procedures. Additionally, nurses undertake the crucial responsibility of educating and supporting patients and their families during challenging times, providing not only physical care but also emotional support. 
These healthcare professionals are highly skilled, compassionate, and trained to provide care and treatment to patients of all ages and from all walks of life.
Nurses Day serves as a valuable occasion to acknowledge the unwavering commitment, diligence, and empathy of nurses who offer their indispensable medical services across various healthcare facilities like hospitals and clinics. This day also provides an opportunity to generate awareness about the nursing profession and to advocate for measures and policies that uphold nurses' well-being and enhance patient care.
Every year, Nurses Day revolves around a unique theme, and in 2023, the focus is on "Our Nurses. Our Future."
ICN president, Dr Pamela Cipriano, said the healthcare industry "needs to learn from the lessons of the coronavirus pandemic" and translate these into actions for the future so "that ensure nurses are protected, respected and valued".
Dr. Cipriano further added "It is now time to look to the future and demonstrate what these investments will mean for nursing and healthcare. The 'Our Nurses. Our Future' campaign will shine the light on nurses and on a brighter future, moving nurses from invisible to invaluable in the eyes of policy makers, the public, and all those who make decisions affecting the delivery and financing of health care."
Covide-19 Pandemic was an exemplary show of courage and determination among the Nurses, our frontliners.  They had the courage to step into the unknown and do things differently than they had been trained for.  In times of uncertainty in the world, we depended on nurses more than ever. They were expected to sacrifice their time from family and risk their lives while caring for fellow human beings.
Qatar's population is continuing to grow and so too is the demand for highly skilled nurses. HMC's Nursing Strategy supports the modernization of the nursing service and will see the implementation of new ways of working, new roles and new ways of delivering education and training. HMC aims to have one of the best nursing services in the world. 
Every action within the Nursing Strategy 2019-2022 is anchored by the quest for the right staff, educated to the right standards, in the right structure, giving the best care, as part of the Academic Health System.