International Labor Organization Director-General Commends Qatar's Labor Reforms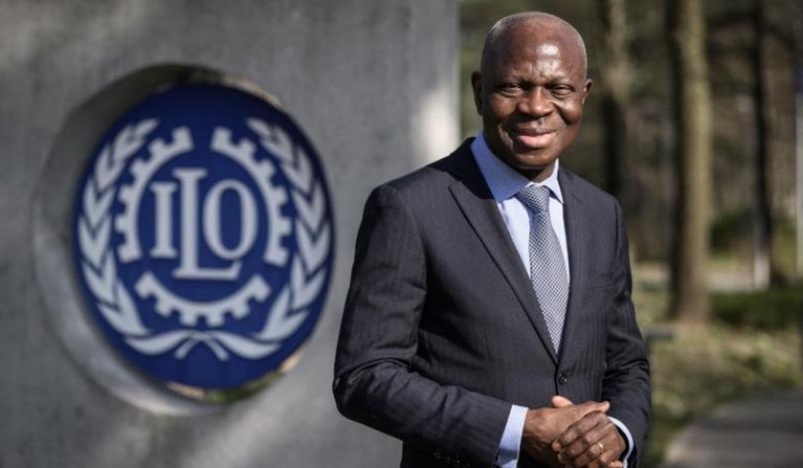 International Labor Organization Director General Commends Qatars Labor Reforms
HE Director-General of the International Labor Organization (ILO) Gilbert Houngbo hailed the State of Qatar's recent labor reforms as a model to be followed by other countries.
In a statement released following a two-day visit to Qatar, His Excellency said: "I commend the State of Qatar for the progress that has been made in the past few years. Many lessons can be drawn from these labor reforms for other countries and also for ILO operations".
Going forward with these reforms are among some of the priorities that the ILO has identified, His Excellency said, noting that the continued investment in data collection and analysis is also key to monitor the changes, identify gaps and support continuous improvement.
"Migrants play a key role in the economic, social and cultural development of their host countries and their communities back home. Protecting their rights as workers and human beings is at the heart of the ILOs mission to advance social justice and promote decent work. We are ready to work with governments, workers, employers and any other partners in Qatar, and in all countries, to help us achieve this goal," Houngbo said.
The statement added that the Director-General, during his two-day stay, discussed the progress of and next steps for the ILOs technical cooperation work in the country. He also participated in a discussion on the future of work and United Nations Sustainable Development Goal 8 (on decent work and economic growth).
His Excellency highlighted the technical cooperation program signed by the ILO and Qatar since 2017 which has resulted in an extensive range of labor reforms, including changes to the kafala employment sponsorship system that meant workers no longer need their employers permission to change jobs or leave the country. Other reforms include the introduction of a minimum wage for all workers, an online labor complaints platform, labor courts, and the establishment of enterprise worker-management committees with elected migrant worker representatives. There have also been improvements to safety and health at work, including further restrictions on daytime working hours to combat heat stress during the summer.
(QNA)