International Conference on Child Helplines Opens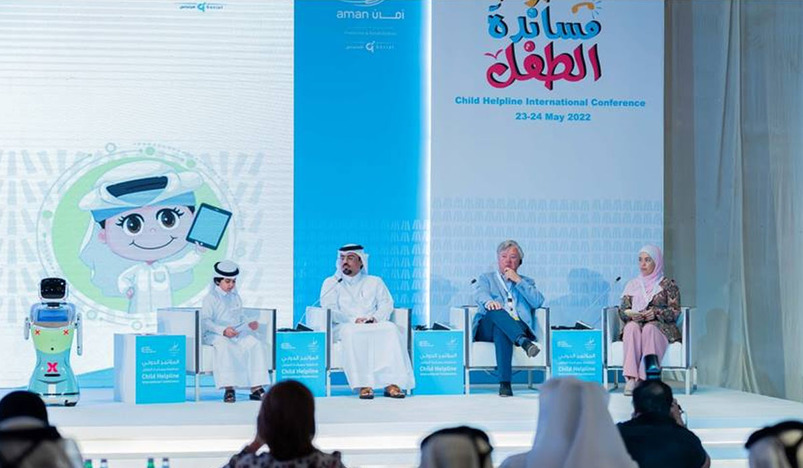 Image: QNA
The International Conference on Child Helplines, organized by Protection and Social Rehabilitation Center (AMAN), opened on Monday with the participation of 30 international and regional organizations concerned with children's issues and an elite of interested people.
The conference is attended by Chief Executive Officer of Qatar Foundation for Social Work (QFSW) Ahmed bin Mohammed Al Kuwari.
The two-day conference aims to mobilize international and regional efforts for child helplines, and comes as an extension of the celebration of the International Day of Child Helplines, which the International Organization for Child Helplines celebrates on the seventeenth of May every year.
The conference will discuss a number of themes related to child helplines, mechanisms of social protection for children, and the most important services provided to protect targeted groups of children, in addition to clarifying the challenges of working in the field of child helplines as well as emergency response methods to help children in times of crisis.
Aman Executive Director and Chairman of the Organizing Committee of the International Conference on Child Helplines Abdulazizi Al-Ishaq said that this conference represents the first international and regional specialized meeting of its kind in the region for child helplines, and a turning point for the vision and mission of Aman Center and the entities related to promoting protection and social rehabilitation for children, guided by international and regional best practices, and reinforcing the efforts of the Aman Center in its prestigious position in leading civil society organizations internationally and regionally in the field of child support lines.
In his speech, he stressed that the conference will contribute to the development of work in the field of child support, and the transfer of the distinguished Qatari experience to the world, and will transfer the efforts made to develop child support lines in the region, noting that the distinguished international, Arab and Gulf participations will enhance the exchange of experiences and information between Participating parties.
He pointed out that the main objectives of the conference are crystallized through raising the awareness of the local and international community on the rights of the child, supporting the international commitment to confront any violations against children, in addition to encouraging participating countries to establish child support lines, and building capacities in the Middle East and North Africa region by being guided by the approach of AMAN Center.
For his part, Dr. Abdulaziz Al Subaie, Chairman of the Child Protection Organization, said the conference represents a national, regional and global asset and a starting point for setting visions and plans that raise interest in and protection of childhood, noting that the conference is one of the most important tools for preserving, supporting and assisting children.
Source: QNA