Inter Miami says terms have been agreed with Lionel Messi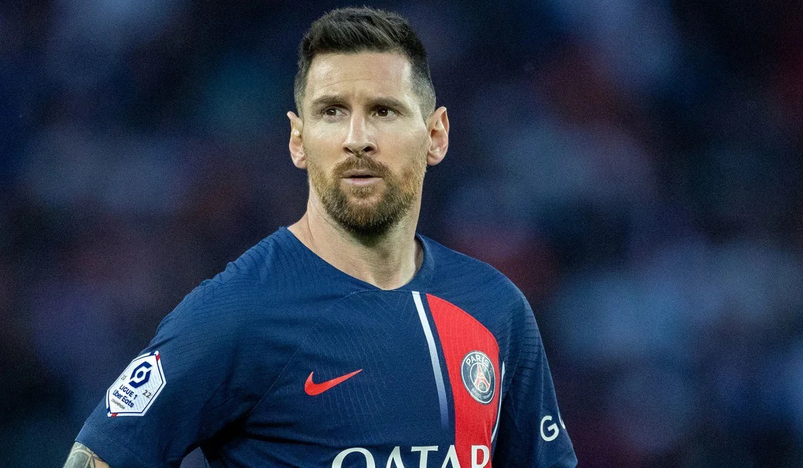 Lionel Messi
Inter Miami chief soccer officer and sporting director Chris Henderson said that "terms are agreed" between the club and Argentinian forward Lionel Messi.
Earlier this month, in an interview posted by Spanish outlets SPORT and Mundo Deportivo, Messi announced his decision to leave Paris Saint-Germain (PSG) for Major League Soccer (MLS).
At the time, the 36-year-old said that the deal wasn't completed "one hundred percent," and on Thursday Henderson provided an update on the transfer.
"With regard to Leo, terms are agreed, but we are working on the paperwork with Major League Soccer," Henderson, who was at an introductory press conference for new manager Tata Martino, told reporters.
"Those are going to take time to finish, but we hope that there's a time in mid-, late-July that he's ready to go. That's just going to be up to how he finishes all the paperwork."
Messi and Martino have a previous connection. Both worked together with the Argentina national team, reaching the final of the 2015 Copa América in Chile and the 2016 United States Centennial Cup. They also coincided while at Barcelona during the 2013-2014 season.
Last week, the Miami Herald reported that Messi, a World Cup winner with Argentina last year, is expected to make his Inter Miami debut on July 21.
Regarded as one of the sport's greatest ever players, Messi spent 17 trophy-laden seasons with Barcelona before moving to PSG for two years.
His influence on soccer in the United States is already being felt with ticket prices for Inter Miami matches soaring by more than 1,000% in the minutes after the move to MLS was first reported.
CNN