India's new COVID-19 cases surge to 179,723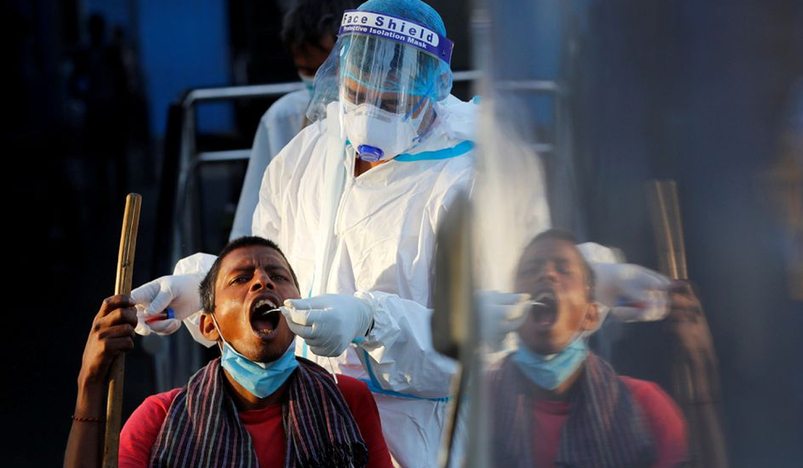 A healthcare worker collects a coronavirus disease (COVID-19) test swab sample from a man, at a temporary shelter for homeless people in New Delhi, India, March 31, 2021.
India reported 179,723 new COVID-19 infections on Monday, the most since late May, health ministry data showed, taking the total to 35.71 million.
Deaths rose by 146 to 483,936.
Source: Reuters / Reporting by Chandini Monappa; Editing by Kim Coghill