Indian tycoon Gautam Adani named world's third richest person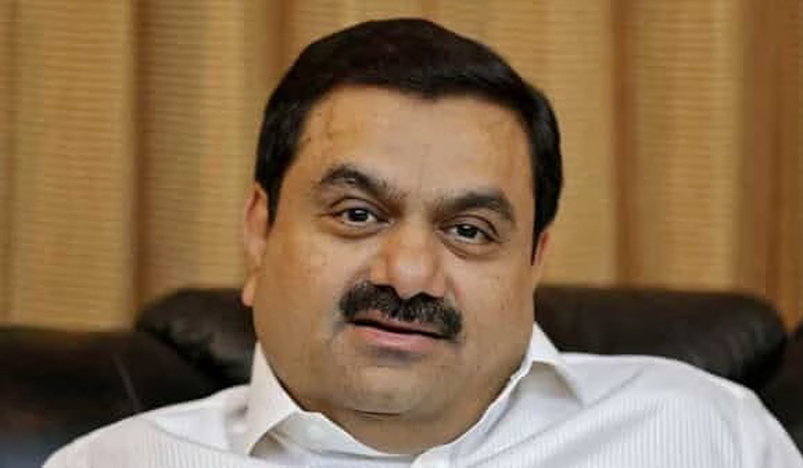 Gautam Adani
Billionaire becomes first Asian person to break into the top three of world's wealthy
The Indian tycoon Gautam Adani has been named the world's third richest person with an estimated $137bn (£117bn) fortune and becomes the first Asian person to break into the top three of world's wealthy.
Adani, 60, who founded the mining-to-energy conglomerate Adani Group after dropping out of university, was on Tuesday ranked third on the daily-updated Bloomberg Billionaires Index.
His wealth has soared by $61bn so far this year, according to the index, as the market value of many of his companies have grown. Many of his businesses are involved in natural gas, coal mining and electricity generation, and are likely to have benefited from the global energy price increase.
Adani took the third spot after leapfrogging Bernard Arnault, the French billionaire who owns most of the luxury brand portfolio LVMH. Arnault's fortune has slipped by $42bn so far this year to $136bn.
All of the billionaires in the top 10 except Adani have experienced falls in their wealth this year – after making massive gains during the Covid crisis.
The only people richer than Adani are Tesla boss Elon Musk with an estimated $251bn fortune and Amazon's Jeff Bezos with $153bn.
Adani's conglomerate owns India's largest private sector seaport and airport operator as well as a huge coalmine in Queensland, Australia. The company has faced fierce criticism for its environmental impact on the Great Barrier Reef as well as its use of billions of litres of water a year.
Greta Thunberg, the teenage Swedish environmentalist, has been among those campaigning against the Carmichael coalmine.
Last year it promised to invest $70bn in green energy and become the world's largest renewables producer.
Some critics suggest Adani has benefited financially from his close relationship with India's prime minister, Narendra Modi.
When six Indian airports were lined up for privatisation on 2018, Modi relaxed the rules to allow companies with no experience in running airports to bid for them. Adani's company bought all six and became the country's biggest airport operator.
The Kerala state finance minister, Thomas Isaac, described it as an "act of brazen cronyism".
After Modi's 2014 election victory, Adani lent the prime minister-elect his private jet for a victory tour. Adani's wealth has risen from an estimated $8bn at the time of Modi's election in 2014 to $137bn today, a rise of more than 1,600%.
Last week, Adani increased his influence by buying a 29% stake in television network New Delhi Television (NDTV), which is seen as one of few remaining independent TV channels in India.
NDTV said Adani acquired his stake via a third party without informing the company's co-founders and co-chairs, Radhika Roy, a former journalist, and her husband, Prannoy Roy, a well-known economist.
The company said the deal, which includes a proposal to buy a further 26% stake, was done "without discussion, consent or notice".
"NDTV has never compromised on the heart of its operations: its journalism," the company said. "We continue to proudly stand by that journalism."
AMG Media Networks Limited (AMNL), the media part of Adani's empire, said the takeover was "a significant milestone in the journey of AMNL's goal to pave the path of new age media across platforms".
"AMNL seeks to empower Indian citizens, consumers and those interested in India, with information and knowledge," the AMNL chief executive, Sanjay Pugalia, said.
On his website, Adani is described as "a first-generation entrepreneur [who] is driven by the core philosophy of infusing 'growth with goodness' through his vision of nation-building".
"For Mr Adani, nation-building means transforming India's coastline by building a string of ports and logistics hubs," it says. "For him, nation-building also means strengthening the country's energy security and mitigating the urban-rural divide by delivering electricity to several hundreds of millions living in the hinterlands of India.
"Nation-building, for Mr Adani, also involves boosting food security by building a modern agriculture supply chain and empowering the farmers. Each of his industrial endeavours has created tens of thousands of jobs."
Adani said he was "honoured" that Boris Johnson visited Adani Group's headquarters in Gurjarat, in western India, becoming the first UK prime minister to visit the state. "Delighted to support climate and sustainability agenda with focus on renewables, green H2 and new energy," he said at the time of the visit in April. "Will also work with UK companies to co-create defence and aerospace technologies."
SOURCE: The Guardian