Indian Lawyers in Qatar: Bridging Legal Frontiers and Ensuring Justice through Legal Aid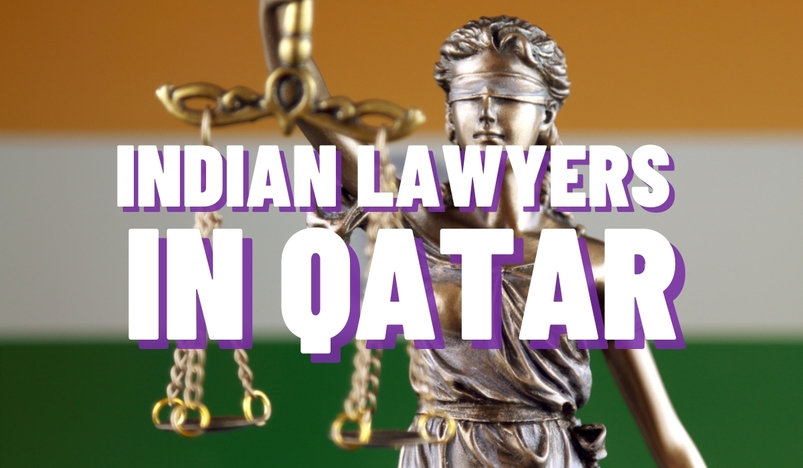 Indian Lawyers In Qatar
The expatriate community in Qatar has witnessed a significant influx of professionals from various countries, including India. Among these professionals, Indian lawyers have played a pivotal role in upholding the principles of justice and legal rights. Their contributions extend beyond the courtroom, as they strive to provide essential legal aid to their fellow expatriates. This article explores the significance of Indian lawyers in Qatar and underscores the importance of legal aid in ensuring a just society.
The Role of Indian Lawyers in Qatar
Indian lawyers in Qatar serve as legal ambassadors, offering expertise in diverse areas of law. They not only represent their clients in courtrooms but also assist them in navigating complex legal matters, contracts, disputes, and regulatory issues. With a deep understanding of the Qatari legal system and international law, these lawyers bridge the gap between local laws and the needs of the Indian community.
Legal Aid:
Legal aid is an essential aspect of a just society, ensuring that every individual, regardless of their financial status, has access to legal representation. Indian lawyers in Qatar have been instrumental in providing legal aid to those who might otherwise be unable to afford legal services. By offering pro bono assistance and affordable consultations, they uphold the principle that justice should not be restricted by economic barriers.
Promoting Cultural Understanding:
The presence of Indian lawyers in Qatar fosters cultural exchange and understanding. They often act as intermediaries between their clients and the Qatari legal system, helping expatriates comprehend the nuances of the local legal framework. This cross-cultural interaction not only facilitates smoother legal processes but also strengthens diplomatic ties between Qatar and India.
Empowering Vulnerable Communities:
Expatriate communities, including Indians in Qatar, often face unique legal challenges due to language barriers, unfamiliarity with local laws, and the complexities of immigration and labor regulations. Indian lawyers specialize in catering to the legal needs of these vulnerable communities, safeguarding their rights and ensuring fair treatment in employment, housing, and other crucial aspects of expatriate life.
Building a Just Society:
The presence of Indian lawyers in Qatar contributes to the overall goal of building a just and equitable society. By representing clients from various backgrounds, these lawyers help establish legal precedents that promote fairness, inclusivity, and adherence to human rights principles. Their efforts extend beyond individual cases, impacting the broader legal landscape in Qatar.
Where can you find an Indian Lawyer?
Kochery & Partners
Kochery & Partners is the first Indian Law firm to be licensed by the QFCA. Composed of multi-specialty lawyers from varied legal backgrounds (civil, criminal, corporate, employment, banking and insurance laws) including Chartered Accountants and Company Secretaries with dual qualification of law, the Firm is associated with international law firms for its global legal practice. 
The Firm has an objective to provide a spectrum of legal services to its local and international clients and prides itself in being able to serve clients ranging from local individuals to multinational corporations.
Location: Office 20 B, Al Mana Business Tower, Suhaim Bin Hamad Street, C-Ring Road
Webpage: Kochery & Partners
Contact: +974 4450 1063
Email: qatar@kochery.in
International Law Chambers LLC
International Law Chambers LLC is a full service law firm licensed by the QFCA, combining knowledge, experience and expertise to ensure access to the best legal solutions, cutting-edge legal services. 
ILC offers to its clients a wide array of regulatory, transactional and disputes related advice. Their team is combined with regional and foreign qualifications and in-depth knowledge of government institutions, local laws, regulations and their application, together with technical and legal expertise and best practice.
Location: Al Jazeera Tower, Conference Center Road, West Bay
Webpage: ILC Webpage
Email: rahul_kumar@ilc.qa
Contact: +974 4476 0562 / +974 5564 1910

Indian Lawyers Fraternity Forum Qatar
Indian Lawyers Fraternity Forum Qatar is a community of Indian Lawyers that are practicing in Qatar. The forum is made up of a diverse group of individuals that specialize in various legal practices and have a high level of expertise in local laws and regulations.
Facebook: ILFFQ Facebook
Email: ilffqatar@gmail.com
Contact: 55447816 / 31245727 / 66878259

Al Khorri & Partners
Al Khorri & Partners was founded by Mr. Hassan Abdulla Al Khorri, a distinguished jurist in the year 2002. Then known as Hassan Abdulla Al Khorri, Advocates and Consultants, the firm was concentrating on litigation practice. In the last 15 years the firm has grown in its size and diversified and expanded its practice serving as a bridge between international investors and the domestic legal system. 
The firm is equipped with a team who is capable of addressing any corporate and litigation requirements of their clients, with a substantial number of lawyers of Indian origin. 
Location: Villa No 9 D-Ring Road, Near Al-Tadamon R/A, West Nuaija
Contact: +974 44569888 / 44569777
Email: contact@alkhorri.com

ICBF Legal Clinic
Indian Community Benevolent Forum (ICBF), under the patronage of the Embassy of India, runs a legal clinic at the Integrated Indian Community Centre (IICC), Al Thumama. The legal clinic is aimed at supporting the Indian expats who are in need of legal assistance, especially for the workers who don't have means to receive proper legal help or hire a lawyer. 
Operated by Kocheri & Partners Legal Consultants, who have been providing legal consultancy in Qatar for the past many years, the legal clinic hopes to provide humanitarian service and initial legal help for people in need.
The legal clinic was launched as many of the Indian citizens ended up in trouble due to ignorance of the Qatari Law. Community members who wanted legal help could walk in on the designated day and meet the Legal team who would provide counseling and advice on the course of action to be taken for free. 
Since the launch of the program, at least 250-300 needy members (i.e., averaging 25-30 members every month) have availed the services of the Legal Clinic. In addition to the Legal support to community members, assistance to those who are in jail too has been provided on a case to case basis.
Location: Integrated Indian Community Centre (IICC), Beside Skills Development Centre, Ibn Al Mustawfi Street, Nuaija
Contact: ICBF Office 44670060 (9AM-12PM & 4PM-8PM) / Help Desk : 77867794

Independent lawyers online 
For example: On sites such as Legal Advice Middle East (legaladviceme.com)
Legal Advice Middle East is not a law firm and does not provide any legal services. It is an online legal services marketplace connecting consumers with lawyers from various law firms across the region. The online community brings together clients and attorneys from across the region and is a quick way to get legal assistance across the Middle East.

Indian lawyers in Qatar play a vital role in promoting legal justice and bridging the gap between the Indian expatriate community and the Qatari legal system. Their expertise, dedication, and commitment to providing legal aid underscore the importance of ensuring access to justice for all. Through their efforts, these lawyers not only uphold the values of justice but also contribute to the harmonious coexistence of diverse communities in Qatar.