In Qatar, 66.1 % of the Eligible Population is Now Fully Vaccinated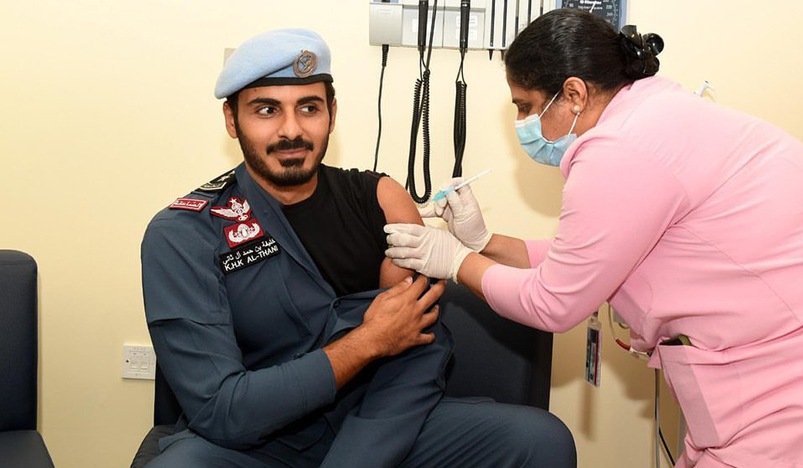 Qatar's National Vaccination Campaign against COVID-19
According to figures from the Ministry of Public Health, Qatar's National Vaccination Campaign against COVID-19 is progressing at a quick rate, with over 66 percent of the eligible population—aged 16 and above—having been fully vaccinated against the virus (MoPH).
Approximately 66.1 percent of people aged 16 and over have got two doses of the COVID-19 vaccination, while 78.2 percent have received at least one dose.
95.1 percent of adults over the age of 40 have received at least one dose of the vaccination, with 85.1 percent receiving both doses.
At least one dose of the vaccine has been given to 98.6% of individuals aged 60 and up, with 93.5 percent of this age group now fully vaccinated.
3,474,944 COVID-19 vaccine doses have been delivered since the country's National Vaccination Campaign began, with 22,709 doses administered in the last 24 hours alone.
Meanwhile, Qatar on Thursday reported 131 COVID-19 cases – 82 from community and 49 among travellers. Also, 140 people recovered from the virus, bringing the total number of cases recovered in Qatar to 221,805.
According to the Ministry of Public Health, the combined impact of COVID-19 limits and rising vaccination rates, as well as widespread community support, has resulted in a constant decrease in the number of new daily infections in the country.
The third phase of the gradual easing of precautionary limitations began on July 9 and is part of a four-stage strategy that will be implemented over the next months, according to the Ministry of Public Health.
The start date and duration of each phase will be determined by pandemic indicators, which are largely determined by community members' compliance with current government measures, limits, and guidance, according to the report.
"However, caution is still advised because two highly contagious and very severe strains of the virus are currently circulating in the community," it added.