In order to help those in need, QRCS launches a global iftar initiative throughout Ramadan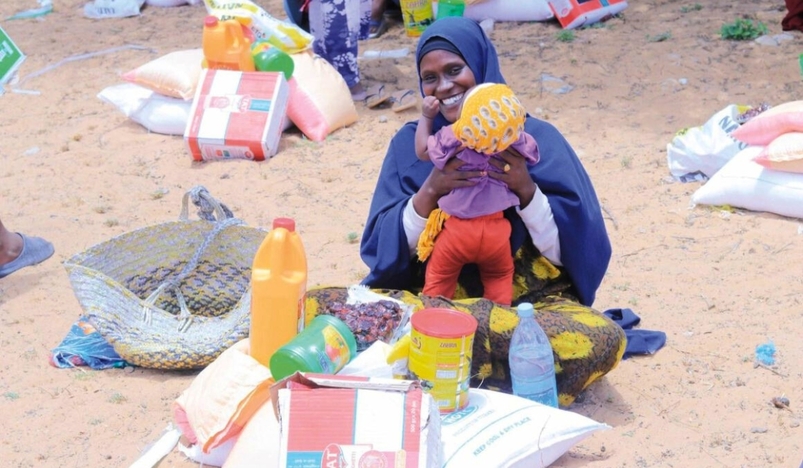 QRCS launches a global iftar initiative
The Ramadan program conducted this year by the Qatar Red Crescent Society (QRCS) has helped tens of thousands of individuals all around the world.
The QRCS organized iftar programs through its foreign representation missions all around the world, including Bangladesh, Lebanon, and Somalia, as part of its Ramadan Campaign 1444 AH, "Humanity First: Contribute to Charity."
The Somalia office of QRCS handed 700 food kits to 4,900 camp dwellers in the Banadir region on the first day of the Ramadan Iftar project.
The $498,815 initiative involves distributing 3,000 food kits to 5,180 families at outlying camps in the Banadir region and 2,180 food parcels to families in the Baidoa district.
Each box contains 66 kg of food necessities, including rice, sugar, vegetable oil, wheat, pasta, dates, tuna, juice, tea, and powdered milk. 1,360 food packs were distributed to 5,800 internally displaced individuals (IDPs) at the Hassan Sham Camp in eastern Mosul by the QRCS office in Iraq.
401 food boxes were also delivered to the 1,878 Syrian refugees at the Basirma Camp in Erbil.
A total of 2,560 food parcels containing 22.5 kg of ingredients like rice, sugar, bulgur, lentils, tomato paste, salt, vegetable oil, and dates will be distributed as part of the project, which is being carried out in partnership with the Iraqi Red Crescent Society (IRCS) and the Barzani Charitable Foundation (BCF).
Further distributions are going on in other locations in association with various organizations, such as Gaza, where the World Food Program (WFP) collaborates with disadvantaged Palestinian families to provide food vouchers.