Important Updates QetaiFAN Beach Fest: Safety Procedures, Free Entrance, Grand Opening and Routes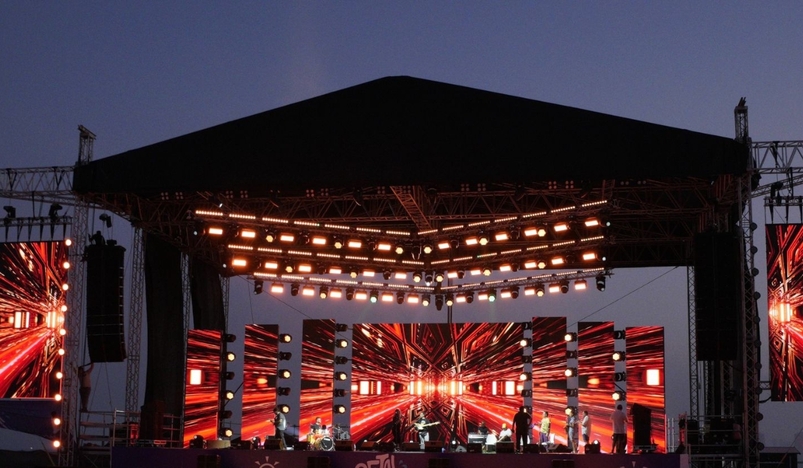 QetaiFan Beach Fest
With the FIFA World Cup™ now well underway, the QetaiFAN Beach Fest is moving full speed ahead, welcoming fans from around the world and announcing fresh updates. The month-long festival on the beachfront in Lusail promises to be a great success, uniting people through the international languages of music and football.
Here are the latest updates from the Beach Fest:
1.    Safety and Security: Due to extreme meteorological conditions, access to the General Admissions Area was restricted for 4 hours on Sunday, 20th November for health and safety reasons in order to protect all fans. Once the authorities cleared all safety procedures, the event organizers allowed everyone to enter for free and provided two options to people who had bought a ticket for the event. Either they got refunded or allowed them to book for a different day. 
2.    Free Admission: From Thursday 24th of November, the festival will offer FREE ADMISSION to the General Admissions Area – enabling all visitors to enjoy the beach, music, activities, and F&B facilities, as well as watching live games on the giant screens. 
3.    Stage Tickets: Access to the front stage area during special music performances at the main stage will be priced at 65 USD. 
4.    Admission to the VIP Area will be priced at 100 USD (including complimentary food from 4pm to 1am) or 200 USD for the Main Stage Terrace access. Tickets are available through Q-Tickets on www.q-tickets.com.
5.    Grand Opening: The festival's formal opening has been announced to take place on Thursday 24th November. Fans will be able to enjoy the live streaming of that day's games (Switzerland v Cameroon, Uruguay v Korea Republic, Portugal v Ghana and Brazil v Serbia) which will be followed by the performance of French Montana and continuing the party until 4am. 
6.    Festival Bus Services: Easy access to the site is provided by all-day bus lines across the city with the following dedicated shuttle bus services: 
•    from and to Al Messila (operating 10am to 3am)
•    from and to Qatar University (operating 10am to 3am)
•    from and to Place Vendôme Mall (operating 10am to 5am)
•    return only – to West Bay DECC (operating from 2am to 5am)