Important Guide for Employers and Sponsors When Recruiting Expats to Qatar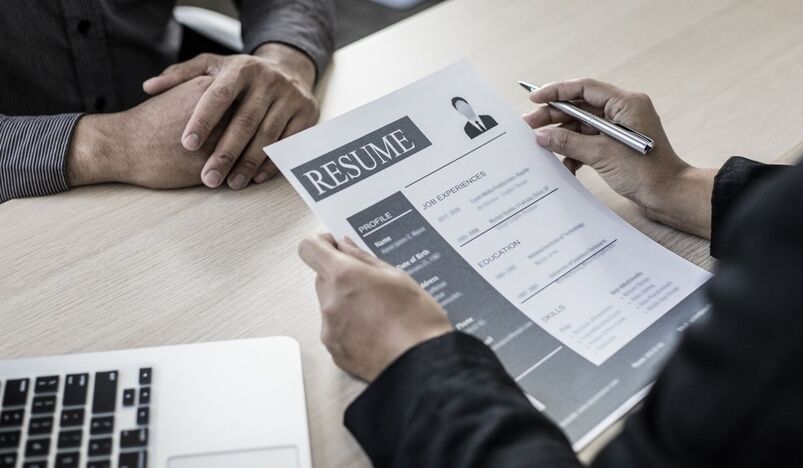 As an employer or sponsor who recruited individuals to come to Qatar for work and residency, you have duties and responsibilities to fulfill in compliance with the Qatar Residence Law.
Failure to comply with the government directives is subject to legal charges. Therefore, it is highly imperative that you will abide by the law for you and workers' welfare. 
The Search and Follow Up Department (SFD) of the Ministry of Interior (MoI) provides some significant tips to make your company legal in Qatar and to not face legal violations which will lead you to questioning by the concerned departments.
This article serves as your guide to know your obligations and steps to take for you to avoid facing penalties and continue your company operations. 
You can print this out and make it as your checklist by ticking the boxes you have already accomplished. So, if somebody questions how you manage your company and take care of your employees, you have this guide for easy reference.
Instructions for the Employers (Individual, Company, or Establishment)
? Ensure the recruitment of trained and experienced workers.
? Do not employ unnecessary laborers in your firm.
? Approach the competent authorities within 30 days from the date of entry of the expatriate into the country to complete the residence permit procedures.
? Complete the procedures for residence permit for the workers.
? Do not employ workers if you didn't recruit them.
? Don't harbor absconded or illegal workers, or don't hide them.
? Hand over the passports after getting or renewing residency permits to the workers.
? Provide adequate housing for workers.
? Process the drafting and documenting of employment contracts.
? Report immediately after the absconding of one of the workers you have recruited to the Search and Follow-up Department.
? Take note that noble behavior has many positive effects, especially at the family level.
? Approach the competent government agencies if there is any problem.
The following directives have also been published by SFD in MoI's website for sponsors (Individuals, Companies, or Organizations) to adhere to as well.
? Care to bring employees only according to your requirements.
? Care to recruit only trained and experienced employees.
?  Provide suitable accommodation for your employees.
? Provide safety tools at the premises of workplaces and accommodation of your employees.
? Write down a work contract between you and the employee to define the obligations and duties and attest it.
? Arrange work permit for your employee within the grace period.
? Renew the residence visa of your employee on time.
? Don't allow anybody outside your sponsorship to work with you.

? Don't lodge or veil any illegal labour with you.
? Renew your company's license.
? Arrange a health insurance card for your employee to help you provide him with medical services.
? Arrange health certificates for the employees working in the fields of foods and beverages.
? Pay the dues / gratuities for your employee on time.
? Adhere to the clauses of the labour contract.
? Inform the concerned department as soon as your employee absconded.
Important Points
• An employer is any person or entity who signs a labour contract with a worker or workers in return for a defined wage.
• A worker is defined as any person not specifically excluded from the applicability of this Act, and who has signed a labour contract with the employer.
Source: International Labour Organization (ILO)
Absconding
• Anyone who departs Qatar permanently without cancelling their residence visa with their sponsor, or any person who leaves their employer rightfully but fails to depart the country within the 7-day grace period, may be reported as having "absconded."
• If the worker is still under company sponsorship and is suspected to have absconded, the employer may file a complaint with the Search and Follow Up Department. If found guilty, his/her residency will be immediately cancelled and his/her employment contract gets terminated. The company will not be liable for payment of the end-of-service gratuity or other bonuses such as his/her repatriation costs, that you would normally be entitled to. Depending on the severity of his/her case, the worker be detained, fined and deported.
• In case the absconding employee is held or he surrenders himself within 30 days of complaint, the sponsor shall pay the ticket charge.Those who employ absconding workers have to pay their ticket charges and a penalty of QR 20,000-30,000.
• Any company found guilty of employing or sheltering absconding workers will be fined heavily and may have their licence revoked.
Source: Ministry of Interior (MoI)
• Qatar has a service that allows employers to report absconding workers (e.g. farmers, drivers, nannies, maids, etc.) either by their QIDs or visa numbers. The "Request to Report Absconder," commonly known as 'Balag Al Horob,' service is available for Qataris, residents, companies and organizations holding Qatari Smart ID Cards. For more information, click here.
Source: Hukoomi - Qatar eGovernment Portal
The Search and Follow Up Department is one of the specialized departments under the General Directorate of Passports and Expatriates Affairs at the MoI, which is the competent department responsible for the implementation and enforcement of the provisions of Law No. 21 of 2015 regulating the entry, exit, and residence of the expatriates.
To deport violators of the laws from this country as it is required by the law for organizing expatriates and their residence in Qatar, SFD provides a centre for keeping persons who have been sentenced for deportation in custody while their final procedures are still pending.
Read also: What You Need to Know About MoI's Department that Monitors Illegal Workers and Companies in Qatar
To seek assistance and for more information, contact the Search and Follow Up Department via:
Telephone Number: 2346333
Fax Number: 44602287
E-mail Address: safd@moi.gov.qa
Address
For the office location map, click here.