Hyatt Regency Oryx Doha Distributes Iftar Meal Boxes to Taxi Drivers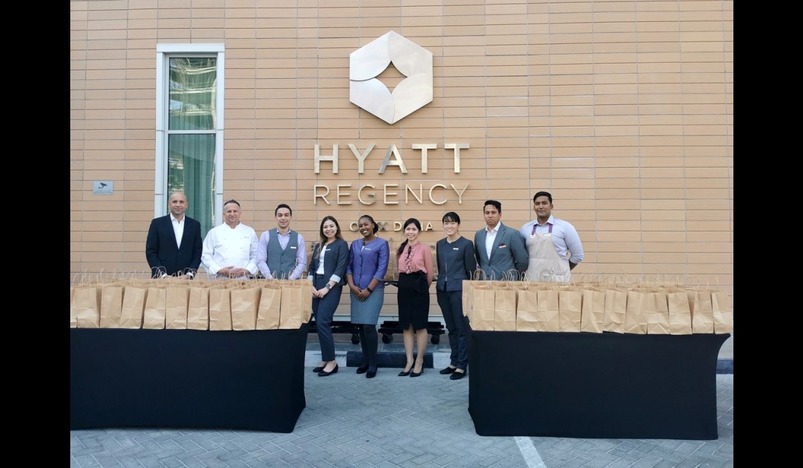 Hyatt Regency Oryx Doha
Hyatt Regency Oryx Doha distributed Iftar meal boxes among local taxi drivers. In line with its Global Month of Service initiative and in the spirit of the holy month of Ramadan.
Over 20 associates from the hotel volunteered in this initiative. The activites were packing and distributing Iftar boxes which contained refreshments, fruits and a hot meal.
General Manager of Hyatt Regency Oryx Doha Julien Gonzalvez said, "Caring for our communities is core to our purpose of caring for people so they can be their best.Ramadan is a month of giving and sharing our blessings with our community.  This initiative is in line with our company's values of compassion and generosity as enshrined in our Global Month of Service (GMOS)".
This year's Global Month of Service (GMOS) kicked off in April and will run through the end of September. It enables associates/colleagues to plan volunteer events that help boost the local communities, people, planet and responsible business.