Huge suitcase pile-up at Heathrow Airport leaves thousands without bags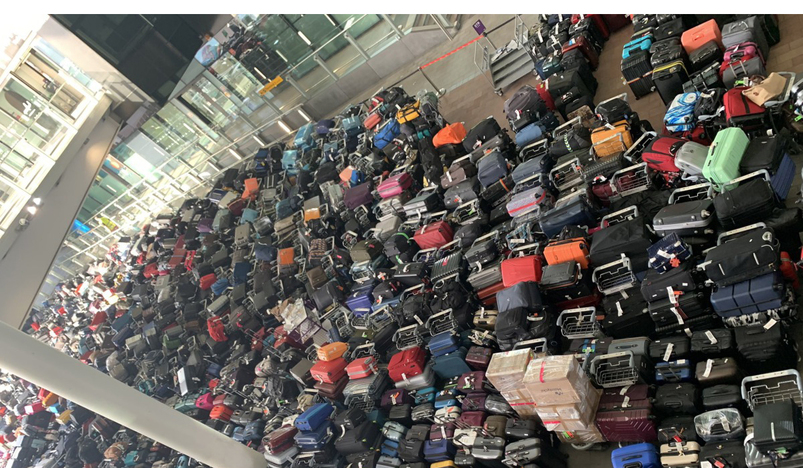 Suitcase pile-up
During one of the busiest travel seasons of the year, Heathrow Airport had an issue with its baggage system that resulted in an enormous pile-up of suitcases outside one of its terminals. 
Pictures shared on social media showed a sea of bags at Terminal 2 with travellers complaining of over a two-hour wait at baggage reclaim. 
According to BBC, a Heathrow spokeswoman apologised for the disruption saying, "Earlier today there was a technical issue with the Terminal 2 baggage system which has now been resolved." 
BBC further quoted the official as saying that the passengers who departed from Terminal 2 may have travelled without their luggage and that they are working with airlines to reunite passengers with their luggage.
It is the latest scene of chaos at British airports which have been plagued by staff shortages and painfully long queues. Travel demand has surged since Covid restrictions were lifted, rebounding at such a pace that it's resulted in an unprecedented labour crunch from pilots to cabin crew and ground-handling staff, worsened by the effects of steep job cuts made at the height of the pandemic.