How to Validate Products as an Amazon FBA Seller?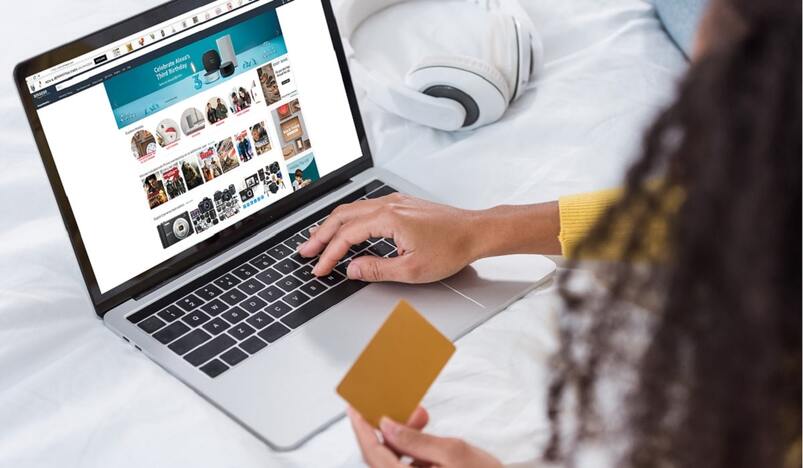 Amazon Products Validation
The basis on which amazon provides private labeling service is by giving grounds to such products that are already at the peak of selling, enhancing them, providing them labels, or giving them your brands. Here we will discuss some strategies that can help you validate your product as an Amazon FBA seller. These strategies can give more value to your products. Apart from these strategies, the most reassuring strategy is digital marketing. Olifant Digital is providing flawless marketing labor to your business.
Rank of Vendors
First, we need to check at least 3 vendors that have a rank of 5000 or less. So with the help of Jungle Scout's Chrome Extension, I have found the required results. 
 

The chart presented above shows the vendors who have the top rank. First, second, fourth, and fifth vendors are the desired ones. 
Product Reviews
If we are trying to compete with such vendors who have a very high review rate that will require a lot of effort for a newbie instead we should set foot in the market while competing with those who have a review rate of around five hundred or less. We need to find at least five such products which have reviews of 500 or less.
Here, vendors three, four, six, seven, and eight underlie our boundaries. Moreover, we also need to have a proper check and balance on customer's reviews over our services and quality. Along with that we also have to check the customer reviews on our competitor's service to see what essentials are making them more profound. An Amazon Marketing Agency can also help in these sectors by building customers and checking their reviews.
Market Depth
One should be sure about the category you have chosen. It shouldn't be occupied by a single seller but should be mutually distributed among all the vendors on that forum. I solve this matter by going with the sales. I make sure that no one on the first page sells at least 2500 units and more in total. Similarly, none of them reach more than 75% of the sales. Below you can observe how sales are distributed among the vendors in a market.
From the sales their % can also be calculated, which shows that none of them have reached more than 75% of their sales which is a positive phase of the market for us.
The volume of keyword search
The strategy links with the keyword. You can go with Keyword Scout to check the keyword search volume, preferably because they link you to actual Amazon data.
If you are in the market of the US, you should look into the search volume of at least 8000 keywords that exactly match with that and around 15000 keywords that broadly match that certain word. But it's quite different in the UK market, where it is 1000 for exact match keywords search and 2000 for broad match.
 

As you can see for the word "cutting board", the search volume for that word is way much higher which is 51,085 for exact match words. Likewise, there is another word "bamboo cutting board", for this word the search volume is much less which is around 8000. So, you might become a competitor of this product as well if you aim to rank for this keyword as well. However, one keyword is not bound with one product.
Competition against big brands
Competing against great, top leading brands is good but just in case where you got back your amazing product. If the product is competitive enough to compete with large brands then it is a great opportunity for you. 
Just take a look at the chart below, you will get an idea that all the products are competing with great brands and having perfect opportunities to take a turn towards rising. The millions of investments they are having from behind but If your product is sold instead of theirs. Then all their strategies are all in vain.
Their traffic will be transferred towards your product, which is a great failure sign to them. And a perfect opportunity for your product. Just keep the track of the caution section. Sometimes luck gives chances and opportunities but makes sure to avoid competing with great brands. 
Healthy Trend Product
Having trends and following them is a great success. In this era, people do follow most trends and they last long. Just take an example from the COVID situation, people started designing masks and now it has become a perfect trend to carry a matching mask.
Following the Trend, Sending PRs to the influencers and asking them for a review session is a very useful and successful strategy to buy an audience. The customers landing on your products after being influenced by the influencer's review are loyal and trusted customers. They are not just window shopping your product but also want to buy the product as they are satisfied by just watching the review.
The healthy trends take the chart up all of sudden. And validate the product for Amazon. Following the trends also means that the products are either in need or not. 
Conclusion
The sale rate eventually rises when the product is in need. Either the product is sessional, or not. Just follow the trend and you receive answers from the circumstances. 
Doing the research for this article will surely be helpful to you. These were some Data points too hot to validate products as an Amazon FBA seller. Being an FBA seller is better than being an FBM seller in certain circumstances. These valid and researched key points are going to help you for sure and prosper your business on some platforms like Amazon.