How to open a bank account with Overseas Filipino Bank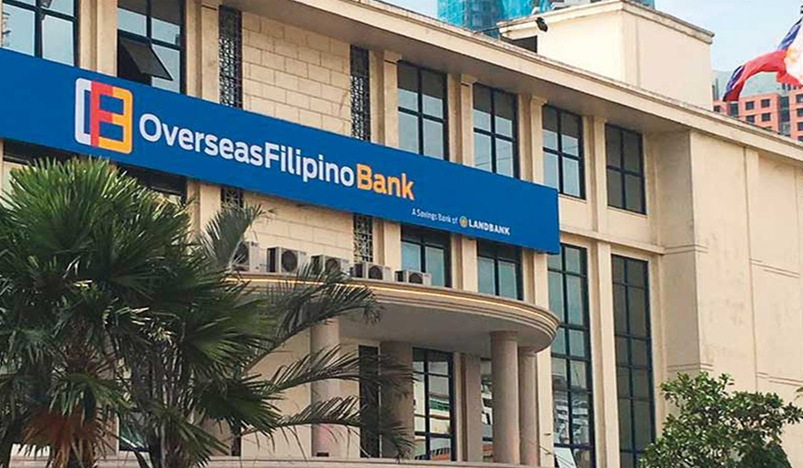 How to open a bank account with Overseas Filipino Bank
The newly-opened Overseas Filipino Bank (OF Bank) will soon have international branches in Dubai, Abu Dhabi, and Bahrain, bringing its services closer to Filipinos abroad.
Philippine President Rodrigo Duterte inaugurated the OF Bank at the Postbank Centre in Manila on Thursday, a campaign promise that he delivered in less than two years in office.
The OF Bank, previously the 112-year-old government-run Philippine Postal Savings Bank, is now dedicated to cater to the banking needs of an estimated 10 million Filipinos working overseas, including immigrants, and those who acquired residence visas.
Department of Labour and Employment Secretary Silvestre Bello III said Filipinos based in Dubai and Abu Dhabi do not have to fly home to open a bank account as international branches are already in the pipeline.
"We urge our fellowmen abroad to watch out for the opening of OF Bank branches there in Dubai, Abu Dhabi and Bahrain in February or March," Bello told Gulf News in a phone interview from Manila.
"The international branches will be launched in coordination with the Department of Foreign Affairs. Those branches are only the initial ones. Eventually, all the countries in the Middle East where there is a heavy concentration of OFWs will have representative branches."
Bello said opening a bank account with the OF Bank is similar to opening any bank account. They can go to the branch, present their valid IDs and proceed with the transaction. Applications through online banking will also be available soon. The bank's website is yet to be launched.
Those on vacation may come to the main branch in Manila but local branches will soon be launched in major cities in the Philippines like Iloilo, Legazpi, Cebu, Cagayan de Oro, and all other cities where there is an existing Philippine Postal Savings Bank branch.
Advantages
Bello said overseas Filipinos should take advantage of the non-collateral loans of up to 350,000 pesos (Dh25,328) at six per cent annual interest rate. Higher loan packages will also be available.
Bello said this new bank offering is an additional alternative to Filipinos who need capital to start a business or other projects, which also allows them to avoid the risk of landing in jail in the UAE because of unpaid debts due to income loss or other reasons.
The state-run bank will introduce the Future Need Savings Plan "to encourage and inspire overseas Filipinos to develop the habit of saving money."
It will provide competitive deposit products including Peso ATM Savings, time deposit and checking accounts.
The OF Bank will also compete with remittance centres to provide the "cheapest, fastest, secure, and convenient mobile credit-to-account-system remittance service for overseas Filipinos".
OFWs remitted $23.06 billion (Dh84.6 billion) from January to October 2017, according to figures from the Central Bank of the Philippines.
"Initially, the remittance fee will be much cheaper than the present rate, and eventually it will become free. So, for example, if your remittance fee now is $20, the remittance fee with the OF Bank will be $15 or $10 and eventually it will become free."
"I would like to reiterate to our compatriots in Dubai, Abu Dhabi and anywhere in the Middle East and the world, that this bank is solely dedicated to serve our overseas Filipinos and OFWs. This is their bank. Eventually, the whole bank will be owned by them [as they can become its biggest shareholders and owners]," Bello said.