How to Hire Welders Manpower in Doha Fast and Easy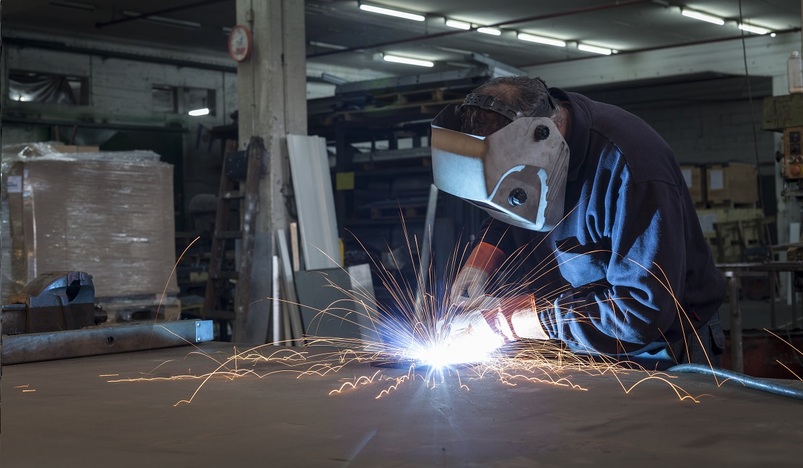 Recruiting Welders in Qatar
Look at the buildings, gates, fences and vehicles around you. Did you know that there are skilled people behind the creation of these things? Yes, some of those responsible for making them are welders.
Welding plays an important role in various aspects of our everyday lives. It's both Arts and Science. Every industry depends on it. It's the backbone of the world. 
If it's made of metal – it can be welded.  From cars to planes and bridges to buildings, welding keeps the economy moving. 
Without this form of metal work, so many things, including many small kitchen appliances, - and even space travel – would not exist.
While you might not always notice, welding has an integral role in keeping people safe and advancing the quality of life.
Welding is an essential component of many industries such as the: 
• automotive industry
• construction industry
• aviation industry
• and more
However, the welding industry is not for everyone. It's a difficult and physically demanding job. 
Because it is an essential component in so many industries and art forms, the demand for welders is at an all-time high. Job opportunities in Qatar for welders are increasing and scarcity of professionals in this field is expected.
Experts predict a worldwide shortage of manpower in Doha for capable welders in the next few years. This means that a number of careers will be open in these key areas:
Infrastructure
Construction, buildings, structures, bridges, etc.
Transportation
Aerospace, automotive, rail and maritime
Manufacturing
Fabrication, production, robotics, etc.
Professional
Engineering, inspection and education
Agriculture & Natural Resources
Farming, mining, oil & gas and pipelines
Industrial
Power generation, industrial shutdowns and mechanical maintenance
From basic fabrication to advanced robotics, modern welders are fusing trade skills with technology to work harder and smarter. 
As the demand for qualified welders grows, B2C Solutions is prepared to help you fill these vacancies with unwavering commitment and care. 
Being the No. 1 outsourcing service in Qatar,  B2C is a renowned recruitment partner of organizations from both government and private sectors.
With a dedicated team of recruiters and business development managers, B2C is positioned perfectly for the clients' growth. It brings in an opportunity for the employers to get quick and easy manpower solutions. 
Questions about B2C's candidate pool? Ask here.