How to Get a P.O. Box in Qatar?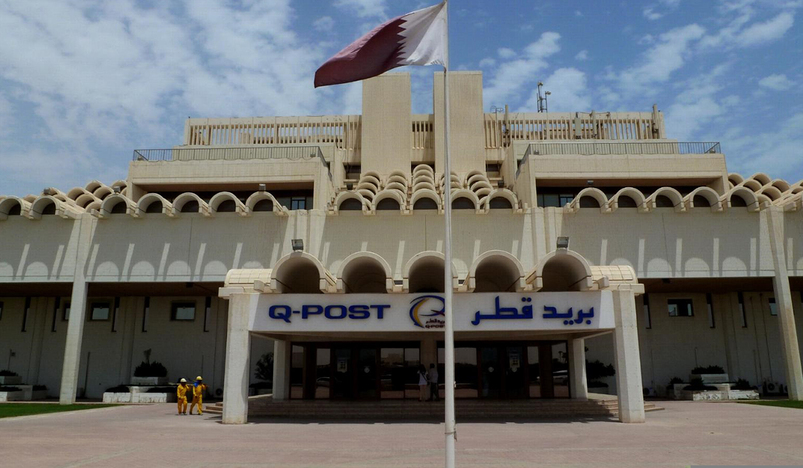 How to Get a P.O. Box in Qatar?
Do you want to send and receive mails or ship items in Qatar, but clueless where to begin? Here is a quick guide for you to get started:
Qatar Post (Q-Post) is the national provider of postal services in Qatar. The company has over 30 branches providing domestic and international services.
Did you know Q-Post is not only where you can obtain a P.O. Box, but it has also other services where you can shop online with hassle-free shopping options? It also has a Global Express shipping service that serves more than 190 countries and territories worldwide.
What is a P.O. Box?
A P.O. box is a numbered box in a post office assigned to a person or organization, where letters or mails for them are kept until called for.
How to get a P.O. Box in Qatar?
Customers of Qatar Postal Services Company (Qatar Post), whether individuals or establishments, may inquire about mail received in their PO Box es via Qatar Post website.
Check Online
Visit the Manage my PO Box page on Qatar Post website.
Click on "Read more" next to "Check PO Box".
Click on "Check Box" under "Check".
Login to your account, then enter all the required details.
Find the nearest Qatar Post Branch
Note: Before visiting any Qatar Post branch, please wear the proper dress code as follows:
Simply search for branches and kiosks or use the map here.
Retail Branches
Branches are manned by Qatar Post employees, and have different opening hours depending on the branch.
Collection Points
Collection points are counters where customers can collect the parcels from GPO/Branches or any other identified collection points.
Retail Kiosks
Kiosks are manned by Qatar Post employees, and have different opening hours depending on the branch.
Fees
This service is free of charge.
Check Online - Here you can Manage your PO Box - Renew,Check,Update your P.O. Box and Subscribe to Home Delivery Service.
Can I get my mails delivered to my home?
Yes. Here are the details for Home Delivery Services:
Enjoy the convenience of having mail from your PO Box delivered straight to your front door.
Features and Benefits
Secure
With Home Delivery we ensure your mail is kept safe and sealed.
Consistency
If you decide to move home, your personal PO Box stays the same, but please inform us of your new address.
Convenient
Our postal delivery can either be scheduled or sent on a regular basis.
Pricing
The Home Delivery service option will be added to your yearly PO Box subscription of QAR 500:
Please select the package that suits your needs
| | |
| --- | --- |
| Weekly number of Home Deliveries | Yearly Price |
| One time | QAR 500 |
| Three times | QAR 1,500 |
| Five times | QAR 3,000 |
Requirement
This service is available to anyone with a Personal P.O. Box subscription and your full address is needed including Zone, Street and Building number.
If you have a PO Box, simply fill out and submit an application form for Home Delivery Service you can download it from here, and then visit any Qatar Post Branch to complete your registration.
How can I buy philatelic items (like stamps)?
You can buy stamps and other philatelic items through the Qatar Post Online Shop. Or you can visit any of its branches. Click here to check its branch locations.
How to rent a personal P.O. box?
Individuals may submit a request to Qatar Postal Services Company (Qatar Post) to collect their mail, parcels and letters at any place and time.
Features of this service:
• Secure: With a personal PO Box, your mail is kept safe under lock and key until you are ready to collect it.
• Private: A personal PO Box ensures your physical address remains private.
• Consistent: Your personal PO Box remains unchanged even in case of relocating.
• Convenient: Mail is delivered to your personal PO BOX as soon as it is sorted, six times a week.
Offline Instructions
Download and fill in the form at http://www.qpost.com.qa/Form/POFormPersonal.pdf, then sign it and submit it to Qatar Post to complete the registration process.
Attach copy of Qatari ID.
Bring refundable deposit of QR100.
Service Center
Any Qatar Post branch (Visit Qatar Post website to find the nearest one to you).
Additional Information
The application form is also available at any Qatar Post branch.
For more information and inquiries, please contact the Customer Service Team, working around the clock, at (104).
Fees
A fee of QR500 applies yearly for renting personal PO Box, with one key secured.
Additional keys are available at an extra cost.
Can I track my postal items?
Yes you can! You can track your postal items Click Here
What are the working hours of Qatar Post?
Its working hours are listed here.
Is there any hotline or how can I reach out to Qatar Post?
You can either call 104 or reach out to them through its social media channels listed here.
Are there any restrictions on shipping certain items?
All packages are subject to customs inspection and clearance. Before sending any mail or packages, please do not include any of the items listed Here. Customs clearance laws are also changed each year.
Dangerous Goods
To comply with national and international regulations governing the carriage of mail, and ensure that mail in transport does not present a danger to the general public, Qatar Post restricts or prohibit certain items from its network.
It wants to ensure the mail is safe for everyone. Many everyday items, such as aerosols, nail varnish and perfumes are considered dangerous goods under transport legislation.
For more details please click here to see a list of prohibited items. Please note these apply to all its services.
It is your responsibility to check the list of prohibited and restricted items and any applicable packaging, volume, quantity, labelling and product restrictions that apply prior to posting any item.
If you are not sure about the item you wish to post please contact Qatar Post using this link to customer services.
Other Services of Qatar Post
Turkish Souq
Turkish Souq is an online shop that gives you access to shop from Turkey while you reside in Qatar.
Turkish Souq currently offers more than 300.000 different items ready to be delivered to your door step. We, as Turkish Souq, are dedicated to offer consumers competitive prices and products with high quality and best delivery service levels in the region.
For more details about Turkish Souq, click here.
Global Standard shipping service
Global Standard is an international mail/parcel (shipments that take more than one month) shipping service to more than 160 countries worldwide.
For more details about Global Standard, click here.
Global Express shipping service
Global Express mail is designed to give you swift shipping solutions for mail that needs to get where it needs to be in a quick and secure way to more than 190 countries and territories worldwide.
For more details about Global Express, click here.
Connected eCommerce service
Can I do shipping from the US or UK?
Yes. Simply sign up for CONNECTED.
Connected is Qatar Post's new eCommerce service. It is an international shipping service that offers you hassle-free shopping options and then happily delivers the items from US, UK, and Asian online stores to you at competitive rates.
That's it! Just follow the above guidelines and you're ready to get your first P.O. Box in Qatar!