How to Choose the Best Electrical Contractor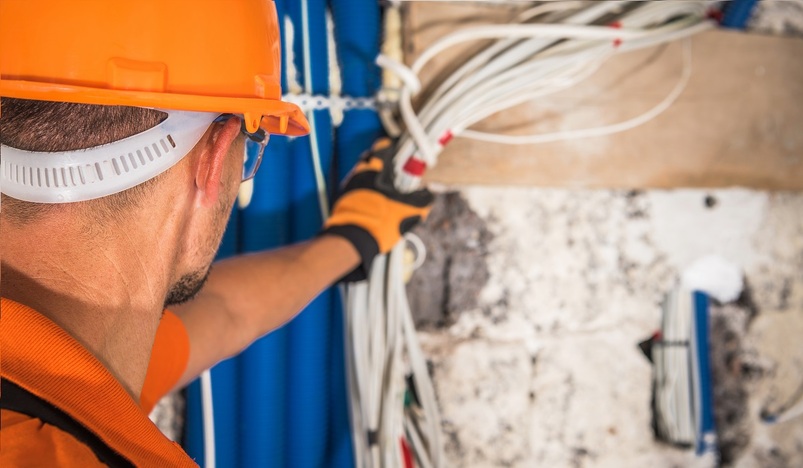 Choosing Qualified Electricians
Whether you want to repair a part of your property or restructure the whole building, the success of the project depends on the choice you make for an electrical contractor. Electric work, both commercial and domestic needs to be done by a qualified and competent electrician like PH EL Preferably one with a few years of experience in the field.
To make your decision-making process easier, here are some expert tips to guide you on what to look for when choosing a competent electrical company.
• Confirm Insurance and Licensing
You might save some money if you settle for the lowest bidder. However, you must make sure that the electrical contractor you choose is appropriately licensed and insured for the work you want to be done. Licensed electricians have worker's compensation and liability insurance for disasters and injuries that may happen at your premises. 
Hiring someone who is not as qualified is endangering yourself. Therefore, you should always ask to see a company's certificate. Remember that bonded electricians have insurance to cover you if the worker leaves the project incomplete.
• Assess Reviews and References
In an increasingly digital space, references mean a lot. This implies that you should gather as much information as you can on the type of projects that an electrical company has handled. After this, you should ask for and contact previous customers to establish how satisfied they were. If possible, request for contacts of recent customers for jobs similar to yours. This may seem tedious but in the end, you save yourself from unnecessary disappointments and losing your money.
• Get Recommendations
Engage your network to get good recommendations from friends, relatives, and other credible sources. Be keen to know the extent of their work and if they were satisfied with the result. You may also seek reviews from the nearby electrical and hardware supply stores since they normally have a list of experts they recommend to their clients. You should ensure that the company you enlist makes thorough background checks so that your household can feel safe around the personnel sent to work for you.
• Examine Training and Credentials
When interviewing electricians you should assess their capability and experience based on their previous work. Be keen to learn whether they have the appropriate license. It is not only the company that should be licensed, even individual electricians can get licensing as master electricians by their local authority. If they are amateur electricians, they should at least possess basic test requirements.
You should find out from the company the sizes of jobs they normally do and the type of work they have done before. Avoid being a company's first 'big client' or push the financial limit of a start-up company to handle your project.
Final Thoughts
You are now familiar with the process of finding a competent electrical contractor and you are ready to enter into a contract with them. Observe how the contractor engages you and your staff or household. They should have a courteous and respectful demeanor. If you do not have an emergency, go slow to find a company that matches all your requirements.