HMC warns of dangers of traveling with children in an open sunroof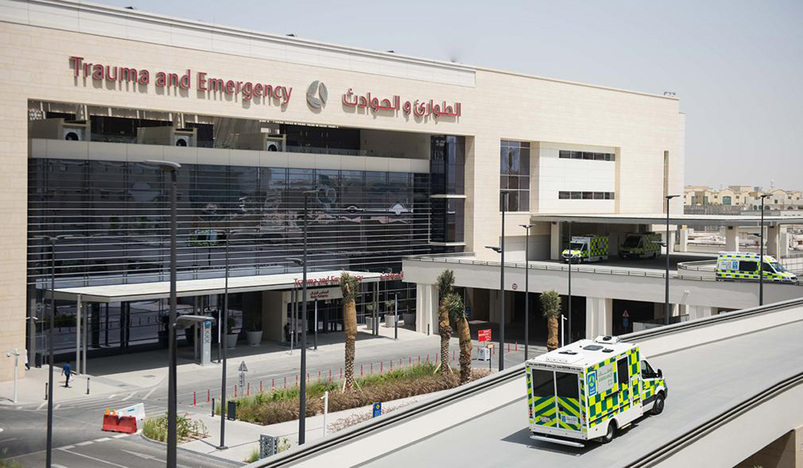 HMC Qatar
With temperatures dropping, and more than one million visiting fans and residents expected to celebrate the matches during the FIFA World Cup 2022, the Hamad Injury Prevention Program (HIPP) at Hamad Medical Corporation's (HMC) Hamad Trauma Center is warning families not to travel with passengers, especially children, in an open sunroof or window.
Dr Rafael Consunji, Director of the HIPP, the community outreach arm of HMC's Hamad Trauma Center, says that car safety is one of the most important things we stress to our kids every time they step in and out of a vehicle. We recommend that they wear their seat belts and don't stick their heads or arms out of window or especially sunroofs, because passengers, especially young children, are exposed to extremely high risks for severe injury, amputation and even death if they are standing in a sunroof in the event of a collision or even just a sudden turn or stop.
The safety expert says 'Do not drive with your windows completely open, allowing unrestrained children to extend their hands/arms and head outside of the vehicle, and do not allow children to ride in open sunroofs while the vehicle is moving'. Both practices are extremely risky for a number of reasons. First, even with the windows closed and no sunroof, an unrestrained child who is not in a size appropriate car seat or seatbelt, has three times the risk of severe injury or death in a car crash or sudden stop from high speed. Next, if that child is allowed to extend any part of his/her body from an open window then the child is exposed to two additional risks. They expose their head or hands/arms to direct trauma from other vehicles, roadside structures and even pedestrians and the chance of ejection from the vehicle is significantly increased. Lastly, allowing children to stand in open sunroofs adds the additional exposure to overhead signs and tree branches plus an even greater chance of ejection and being pinned and crushed underneath the vehicle, in the event of a rollover, one of the most common causes of road traffic injury in Qatar.
According to Dr. Consunji, "it's important for parents and families to remember that one of the most important things they can teach and demonstrate to their children is the consistent use of a seatbelt or size-appropriate car seat, on every journey, no matter how short or at what speed. Oftentimes, it is the sudden and unexpected behavior of other motorists that can transform a routine journey into a nightmare experience. Whether or not a passenger is restrained properly will dictate whether they will be injured, or even die, as a result of a car crash."
No responsible parent wants to knowingly take unnecessary risks with their most precious cargo so please help spread this information so no child in Qatar will be hurt while riding unrestrained with their head, arms or hands out of an open window or sunroof, he added, warning further, "Let us control what we can, do not gamble with the health and future of your children".