HMC Record Over 40,000 Calls to the National Mental Health Helpline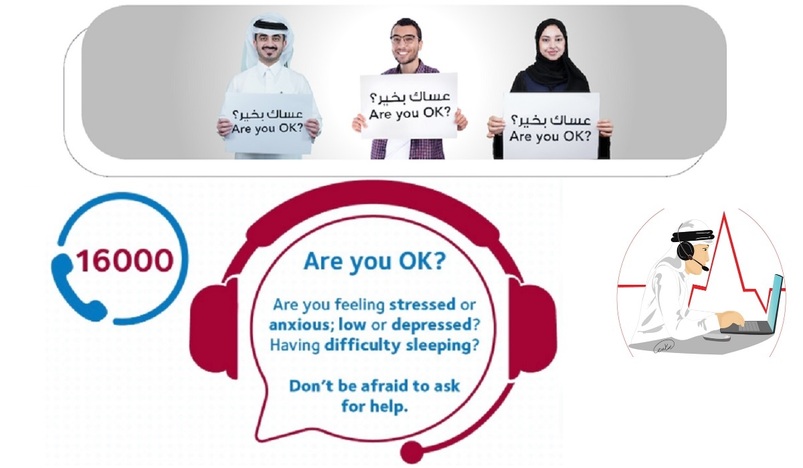 Hamad Medical Corporation - National Mental Health Helpline
Hamad Medical Corporation (HMC) revealed that the National Mental Health Helpline recorded more than 40,000 calls in 18 months and played a key role in providing support to those suffering from psychological stress and anxiety during the Coronavirus "COVID-19" pandemic.
HE Dr. Hanan Mohamed Al Kuwari, Minister of Public Health, visited the call center for the National Mental Health Helpline, which was established in April last year in response to the growing awareness about the extent of the psychological and social impact of the "COVID-19" pandemic on the population.
Mr. Mahmoud Saleh Al Raisi, Chair of the National Taskforce for Mental Health and Wellbeing and Chief of the Continuing Care Group at HMC, explained that the National Helpline was launched in April 2020 by the Ministry of Public Health and Hamad Medical Corporation with the support of the Primary Health Care Corporation.
He expressed the hope that this major stage of the pandemic will pass, noting at the same time that the National Mental Health Helpline will continue to operate as an important part of the mental health and wellness services provided by HMC in general.
A Mental Health Support Service, launched by Hamad Medical Corporation, is accessible to all citizens and expats dealing with coronavirus (Covid-19) anxiety in Qatar.
The national helpline aims to assist people with anxiety and stress caused by the Covid-19 pandemic. 
If you or some people you know feel the need for mental health expert's support, contact 16000. The service is available from 7am to 10pm daily.
A team of professionals will provide immediate assistance and assessment to callers through four main categories: 
1. Children and parents 
2. Older people 
3. Adults
4. Healthcare workers  
To contact the helpline, select the language, and then select option 3 for HMC and option 1 for HMC urgent consultation.
Source: Hukoomi