HMC Extends Sealine Medical Clinics Operation for the Camping Season until 20 May 2022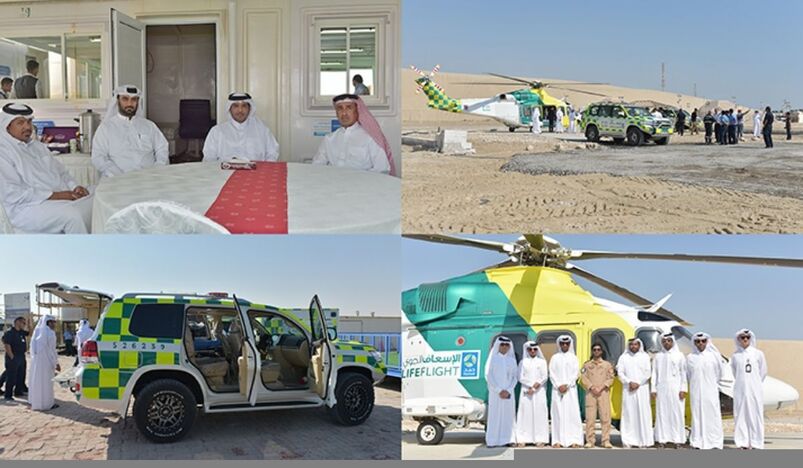 Hamad Medical Corporation Team at Sealine at service till 20 May 2022
Doha, 08 March 2021: Hamad Medical Corporation (HMC) decided to extend Sealine Medical Clinics Operation for the Camping Season until 20 May 2022.
Mr. Ali Abdulla Al Khater, HMC's Chief Communications Officer and Project Manager of the Sealine Medical Clinic, said the extension comes in line with the decision of the Ministry of Municipality & Environment  to extend the camping season until 20 May 2022 instead of the previous planned end of the season on 04 April 2022. HMC's decision is consistent with the Corporations commitment to provide the population in all regions of the State of Qatar with safe, compassionate, and effective healthcare.
Mr. Al Khater stated that the clinic is located in the main sea front area providing campers with easy access to and from the clinic during the camping season. The clinic operates from 3pm on Thursdays until 5pm on Saturdays throughout the camping season.
The Sealine Medical Clinic provides healthcare services to all campers with injuries and medical emergencies. It is equipped with a LifeFlight helicopter pad and manned with a clinical manager, a physician, and a nurse throughout the official work hours. 
Preventive measures against the spread of COVID-19 prescribed the Ministry of Public Health, such as the use of face masks, social distancing, and providing hand sanitizers, are strictly observed at the Clinic, said Mr. Al Khater.
Source: Hamad Medical Corporation