Hiring Dental Staff with an Outsourcing Service in Qatar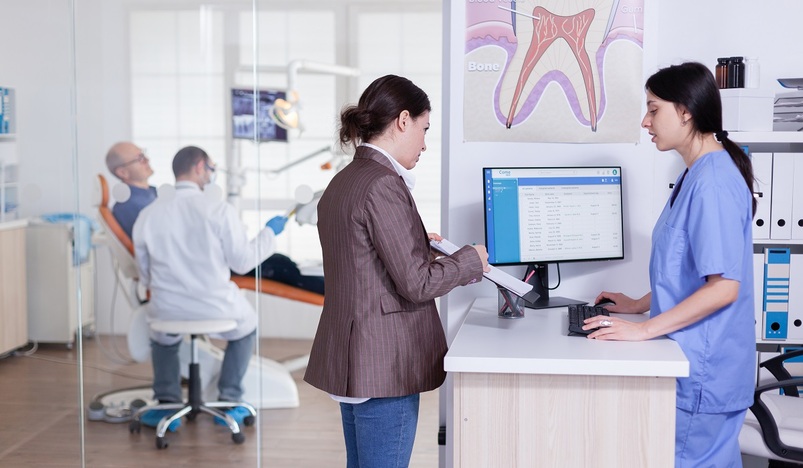 Dental Staff Recruitment in Qatar with B2C Solutions
Each member of a dental health care team plays an important role. Just as the dentists who examine and diagnose your oral condition, dental assistants help you understand oral health care and its importance.
It is fundamentally essential that dental teams provide clinical preventive care to their patients. This should be tailored to the needs of the patient and aim to prevent oral diseases and promote general health, where applicable.
Hiring skilled dental professionals can be a daunting task without the support of recruitment agencies in Qatar. It is therefore imperative to partner with an outsourcing service in Doha like B2C Solutions.
For dental employers seeking dental staff in Qatar, B2C matches you with the best dental talent.  The company sources fully licensed dentists and dental support personnel whose experience, skills, and career goals fit your needs and requirements.
Forget about the hassles of the search and hiring process by partnering with this recruitment specialist and find temporary or permanent staff that will fit your short or long-term needs.
B2C helps you retain qualified dental professionals and stay fully staffed with its dental recruitment services. Its team of experts match skilled dental professionals in Qatar with established dental practices.
At B2C, recruiters are passionate about bringing together quality dental experts and great dental practices such as the below job roles:
Dentists
Dental Assistants
Dental Coordinators & Administrative Specialists
Dental Hygienists
Dental Office Managers
Dental Receptionists & Front Office Staff
Dental Therapists
Office Staff and Technicians
Dental Technicians
As a recruitment company specializing in staffing solutions in Doha, B2C places fully licensed hygienists, dental assistants, and other job roles where their skills are most needed.
Your dental operations will not be complete without the office staff, laboratory, and sterilization technicians to take care of the details. With this, B2C can help as it can find the right people for your organization.
Thousands of dental practices across Qatar turn to b2c for their staffing needs and the reason is simple - it produces results. 
Find the perfect candidate for your staff. Contact B2C today.