HIA wins Most Innovative Airport Initiative Award for its Digital Twin Technology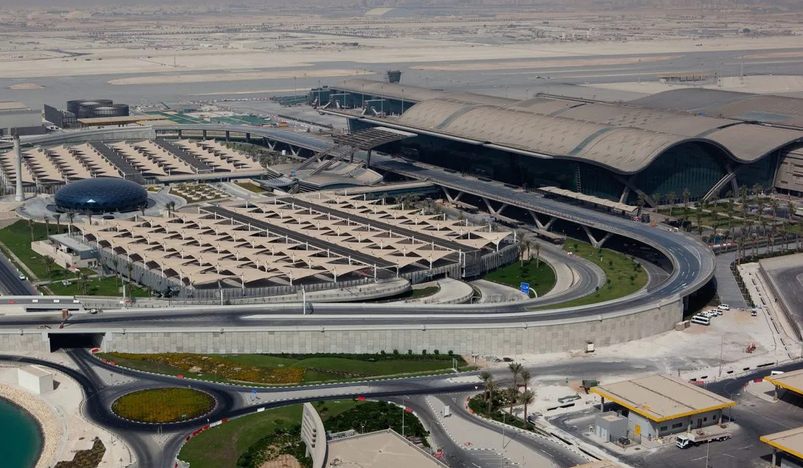 HIA Qatar
Hamad International Airport (HIA) has once again demonstrated its commitment to innovation and excellence by adding another accolade to its name, winning the 'Most Innovative Airport Initiative Award' at the Future Travel Experience (FTE) Innovate Awards event. 
The award recognises the groundbreaking Digital Twin platform that was introduced by HIA and highlights its transformative impact on airport management. The award ceremony took place in Dublin, Ireland.
Implemented by HIA and its industry partner SITA, the Digital Twin platform is revolutionising the way airports are managed, tackling long-standing challenges and optimising decision-making processes. Through the seamless integration of machine learning and Artificial Intelligence, the platform simplifies complex data analysis, enabling efficient and informed decision-making and ushering in a new era of operational efficiency.
The FTE Innovate Awards, presented at the co-located FTE EMEA and FTE Ancillary and Retailing event, are regarded as the industry's definitive innovation platform. These landmark awards shine a spotlight on the latest innovation efforts of airlines and airports, allowing them to compete head-to-head and showcase their groundbreaking initiatives. Each of the shortlisted entrants were invited to present their initiatives on-stage in Dublin, where Hamad International Airport emerged as the winner among esteemed competitors.
On the airport winning the Most Innovative Airport Initiative award, Senior Vice President of Technology and Innovation at HIA, Suhail Kamil Kadri said: "We are delighted to have received yet another award, as we continue to invest in innovative solutions to maintain our operational excellence. Hamad International Airport is actively shaping the future of the airport industry by being at the forefront of digital twin development. This breakthrough technology will transform how operational teams consume information and make decisions – benefiting passengers, airline partners and all airport stakeholders." 
The Digital Twin platform goes beyond traditional approaches by incorporating data from ground handlers and airlines, facilitating collaboration among various aviation stakeholders. This breakthrough in cooperation will yield significant benefits for all parties involved, driving innovation and enhancing overall airport operations. 
The platform provides a real-time, intuitive 3D interface that offers a comprehensive view of the entire airport. By leveraging advanced analytics and integrating information from multiple airport systems, the Digital Twin delivers powerful insights and recommendations to optimise operations. It effectively manages aircraft stand conflicts, responds swiftly to alerts and monitors the health of critical airport assets.
Furthermore, it optimises resource utilisation by providing the right data at the right time, reducing asset downtime and maximising efficiency.
In 2022, Hamad International Airport's Digital Twin platform received the 'Smart Solution of the Year' award at the Qatar IT Business Awards – underscoring the airport's commitment to embracing cutting-edge technology and its ability to shape the future of the industry.
Voted as the world's second-best airport at the Skytrax World Airport awards 2023, Hamad International Airport continues to invest in cutting-edge technology to maintain its status as the favored destination for millions of travelers worldwide. Its commitment to becoming the world's leading digital air hub has solidified its position as a key leader of technology in the region.