HH the Amir visits S'hail Exhibition 2022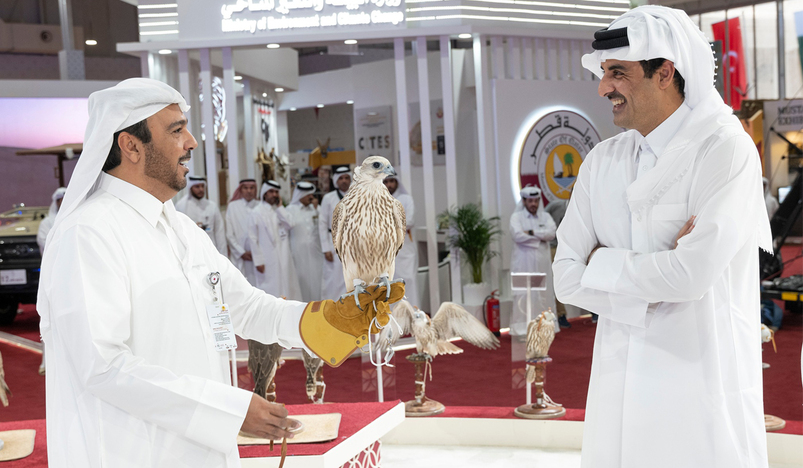 Amir HH Sheikh Tamim bin Hamad Al-Thani
The Amir HH Sheikh Tamim bin Hamad Al-Thani visited on Thursday morning the 6th edition of the Katara International Hunting and Falcons Exhibition (S'hail 2022), held at the Cultural Village Foundation - Katara.
HH the Amir toured the pavilions of local, regional, and international companies exhibiting falcons, sniping supplies, the latest types of rifles, and trips equipment.
His Highness also viewed a number of artworks related to hunting and listened to an explanation from the exhibition's organizers about the heritage and cultural activities in the exhibition.