HH the Amir Visits German Bundestag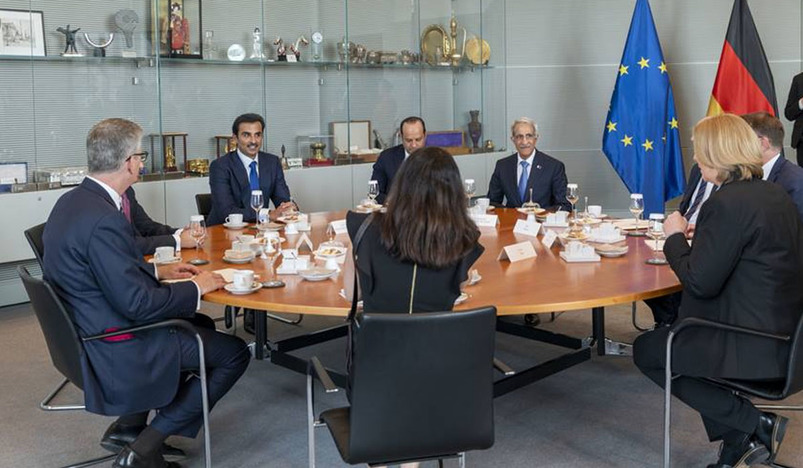 Image: QNA
HH the Amir Sheikh Tamim bin Hamad Al-Thani visited Friday the Bundestag in the Federal Republic of Germany.
At His Highness' reception upon arrival was HE President of the Bundestag Barbel Bas, who welcomed HH the Amir to the Bundestag and Germany, stressing that the visit will have a fruitful impact in terms of enhancing friendship and the joint interests of the two countries.
For his part, HH the Amir praised the Qatari-German friendship and the opportunities both countries have, stressing that the two sides are always committed to enhance relations to new horizons. HH the Amir expressed his thanks to HE the President of the Bundestag for the warm welcome.
During the visit, HH the Amir reviewed with HE the Speaker of Parliament prospects for developing bilateral cooperation between the two countries, especially in the legislative and parliamentary fields, and the exchange of expertise in related fields, in addition to discussing a number of issues of joint interest.
HH the Amir also toured the parliament building, during which he listened to a briefing on its history and its various holdings, and reviewed a number of German historical documents and photos.
His Highness the Amir was accompanied during the visit by members of the official delegation. 
Source: QNA