HH the Amir Participates in 32nd Arab Summit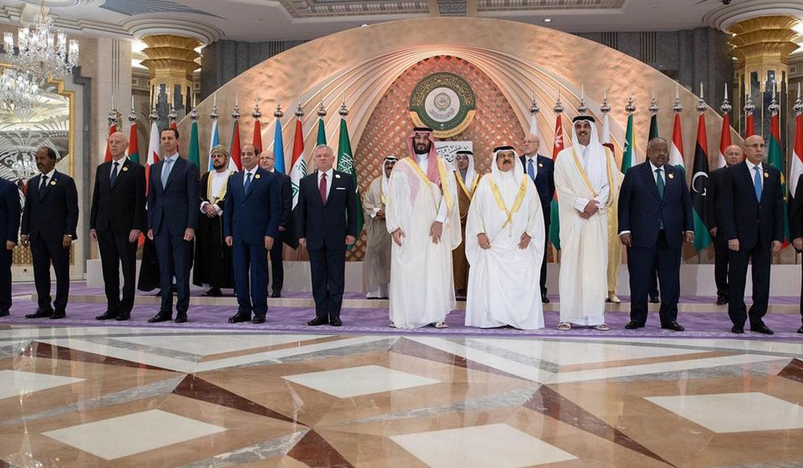 Sheikh Tamim bin Hamad Al-Thani
HH the Amir Sheikh Tamim bin Hamad Al-Thani participated today, along with his brothers Their Majesties, Their Excellencies, and Their Highnesses and heads of Arab delegations, in the opening session of the 32nd regular session of the Arab League Council at the summit level, taking place at King Abdullah International Conference Center in Jeddah in the Kingdom of Saudi Arabia.
HE President of Ukraine Volodymyr Zelenskyy participated in the summit.
The summit was also attended by HE Prime Minister and Minister of Foreign Affairs Sheikh Mohammed bin Abdulrahman bin Jassim Al-Thani, members of the official delegation accompanying His Highness, and a number of Their Highnesses and Their Excellencies members of the accompanying official delegations, representatives of international and regional organizations, and guests of the summit.
(QNA)