HH the Amir Leaves Spanish Capital Madrid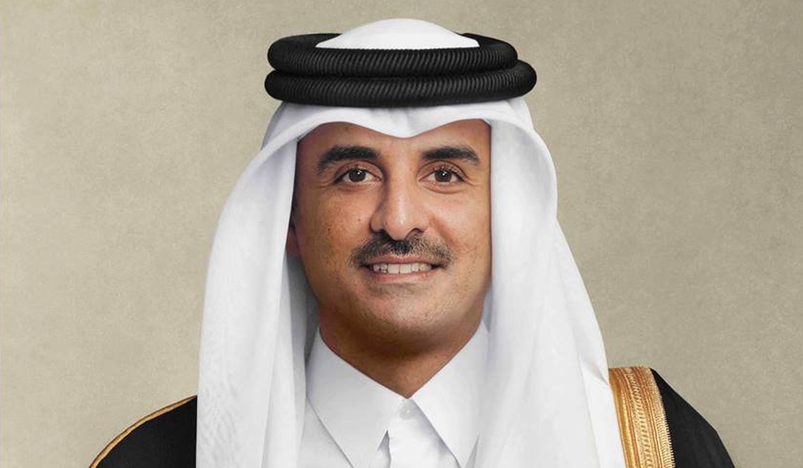 HH the Amir Sheikh Tamim bin Hamad Al-Thani
HH the Amir Sheikh Tamim bin Hamad Al-Thani left Wednesday afternoon, Madrid after concluding a state visit to the friendly Kingdom of Spain.
HH the Amir was seen off at Adolfo Suarez MadridBarajas Airport by HE Deputy Minister of State for Foreign Affairs, European Union and Cooperation at the Spanish Ministry of Foreign Affairs, Luis Cuesta Civis, HE the Ambassador of the State of Qatar to the Kingdom of Spain Abdullah bin Ibrahim Al Hamar, HE Ambassador of the Kingdom of Spain to Qatar Belen Alfaro Hernandez, a number of senior Spanish civil and military officials, and members of the Qatari Embassy.
HH the Amir was accompanied by an official delegation HH the Amir sent a cable to HM King Felipe VI of Spain, and HE Prime Minister, Dr. Pedro Sanchez, expressing appreciation for the hospitality and honor accorded to HH and the accompanying delegation during the visit, which provided the opportunity to meet with His Majesty and the Prime Minister, discussing with them aspects of supporting and developing friendship and cooperation relations between the two countries in various fields for the good and interest of the two friendly peoples, expressing appreciation and wishes to His Majesty the King and the Prime Minister good health and happiness, and to the friendly Spanish people further progress and prosperity.
Source: QNA