HH the Amir Attends Opening Ceremony of 19th Oran 2022 Mediterranean Games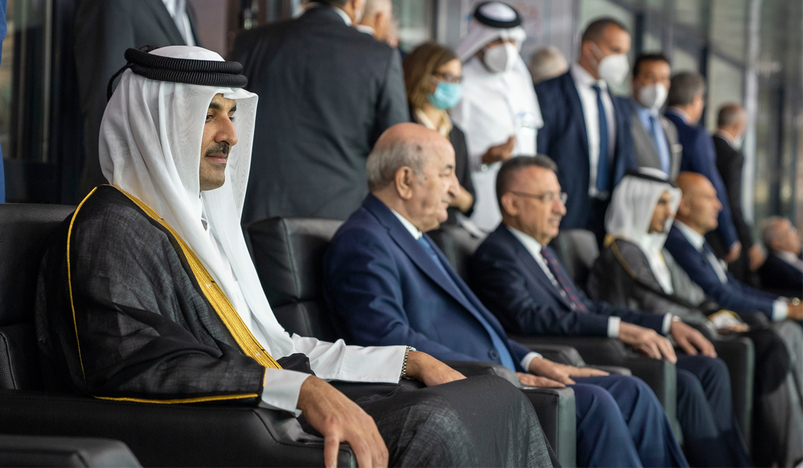 HH the Amir Sheikh Tamim bin Hamad Al-Thani
HH the Amir Sheikh Tamim bin Hamad Al-Thani attended on Saturday evening the opening ceremony of the 19th Oran 2022 Mediterranean Games in Oran, the People's Democratic Republic of Algeria.
A number of Their Excellencies Heads of State and Government and delegations attended the opening ceremony.
HH Personal Representative of HH the Amir Sheikh Jassim bin Hamad Al-Thani and Their Excellencies members of the official delegation accompanying HH the Amir attended the opening ceremony.
The opening ceremony began with an artistic and lyrical display followed by the entrance of the flags of the participating countries amid a fireworks show.
(QNA)