HH Sheikha Moza urges action against those who commit atrocities against education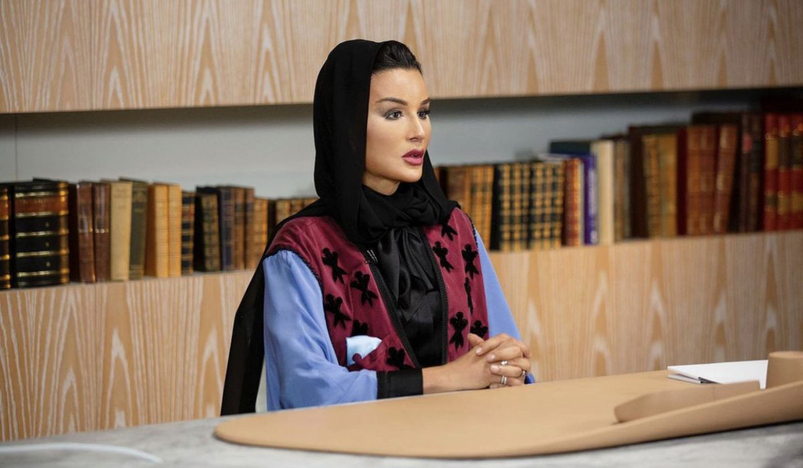 HH Sheikha Moza bint Nasser
QNA
Chairperson of Education Above All and UN Sustainable Development Goals Advocate HH Sheikha Moza bint Nasser, joined global leaders in a virtual high-level panel on the International Day to Protect Education from Attack to reaffirm the need to hold criminals who attack education accountable and bring justice to victims through financial compensation.
Her Highness opened the discussion during the virtual session, titled "Protecting Education and Building Sustainable Peace," stressing the importance of holding an annual rallying point, especially as the rate of attacks on education increased by a third in 2020. Despite a global ceasefire during the pandemic, attacks on education totaled nearly 2,400, according to the Global Coalition to Protect Education from Attack (GCPEA).
"The students and staff who are maimed and killed in these attacks, they arent collateral damage. They are being deliberately targeted," said Her Highness. "Aggressors seek, not only to destroy the lives, but to annihilate the very history of those they attack. When they bomb buildings, smash monuments, and uproot trees that form the traditional heart of societies, attackers strip those societies of their history, distort their present and obliterate their future."
Her Highness continued: "The generations traumatized by their experiences must find a foundation from which to rebuild. Education is that foundation, enabling them to recover from their trauma, to live with their wounds, and to find hope. That is why education is an alternative to chaos. It is a powerful weapon against cultural annihilation."
Her Highness emphasized that when criminal intentionally attack education "to erase culture and to end any possibility of peace" they must be responsible for compensating the victim. "Its time to urge the international community to request the United Nations Security Council to take action, and bring those who commit atrocities against education, and what it represents, to justice," she said.
The session featured discussion from Deputy Prime Minister and Minister of Foreign Affairs, HE Sheikh Mohammed bin Abdulrahman Al Thani; UN Secretary-General, Antonio Guterres; President of Niger, HE Mohamed Bazoum; Chief Prosecutor of the International Criminal Court, Karim Khan; and President of the International Committee of the Red Cross, Peter Maurer, among others.
During the virtual event, co-organized by EAA, the Qatar Mission to the United Nations, UNICEF, UNESCO and the UN Special Representative of the Secretary-General on Children and Armed Conflict, Her Highness announced the launch of a new, state of the art data project by EAA, in partnership with UNESCO and KoboToolbox, to support the development of a public portal for the collection of data on attacks on education, to be used to gather evidence and ensure greater accountability.