HH Sheikha Moza makes fashion statement with 'nanoabaya'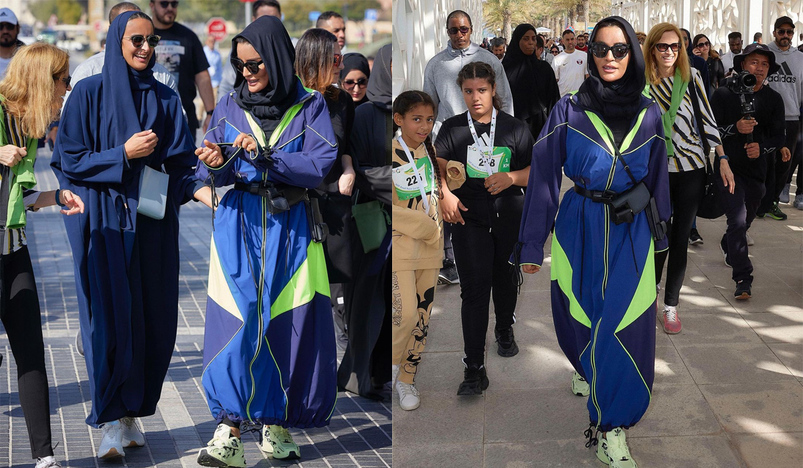 HH Sheikha Moza bint Nasser
HH Sheikha Moza bint Nasser, Chairperson of Qatar Foundation, revealed that her National Sport Day outfit was designed using a combination of art and science. Her Highness said that the sports abaya is capable of fending off harmful sun rays in extreme summer climates and absorbing much-needed vitamin D-rich light.
The "nanobaya", an abaya with thermal insulating properties made out of nanotechnology-treated fabric, was designed by Virgina Commonwealth University student Noor Rashid Butt.
HH Sheikha Moza revealed through her official Instagram account that the design was "part of a wider project which aims to develop functional textiles with thermal, anti-bacterial, UV-protection, self-cleaning, or water-repellent properties."
In an Instagram post by VCUarts Qatar showing Her Highness wearing the nanoabaya, @vcuqstudentlife commented: "@_by.noor, proud of you", to which Noor Rashid Butt replied: "Thank you so very much. It is a dream come true moment for me!"
The project is supervised by Dr. Khaled Saoud, Physics professor, and Chair of Fashion Design Christopher Frink at VCUarts Qatar.