Hamad International Airport issues travel advisory for Eid Al Fitr holidays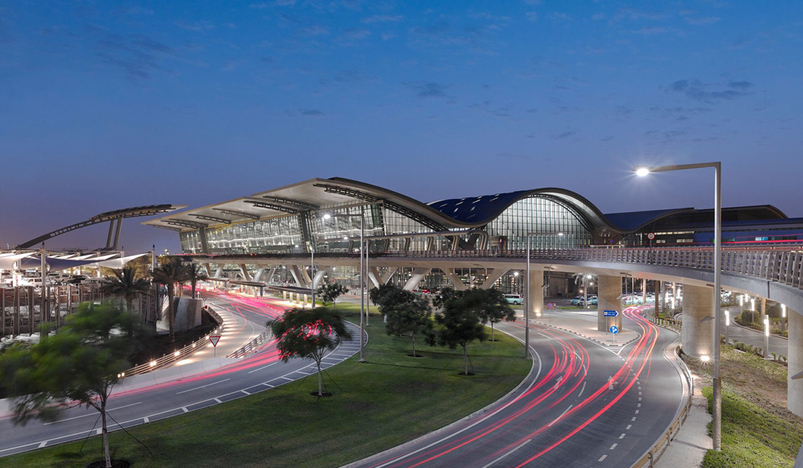 HIA Qatar
The Hamad International Airport (HIA) has announced that the short-term parking at HIA will be available for all passengers, with the first 60 minutes free from 18th April to 22nd April and from 27th April to May 1. After 60 minutes, the standard parking rates will apply.
In a statement, HIA said the airport is expecting high departure and arrival passenger volumes during the Eid Al Fitr holiday until 1st May 2023. To ensure a seamless travel experience, passengers are advised to plan their trip accordingly.
Motorists are advised to use the short-term car park for pick up and drop off and private vehicles accessing the curbside are advised not to leave their vehicles unattended. Additionally, arrival and departing travellers can avail the multiple public transport options available, such as taxi's, bus and metro station.
The airport recommends passengers to arrive 3 hours prior to their flight departure time, unless specified otherwise by their respective airline. From 18th April to 23rd April, passengers flying with Qatar Airways to various destinations, except the United States of America and Canada, have the option for an early check-in from 12 hours to 4 hours prior to the flight departure time, at row 11 located at the Vertical Circulation Node (VCN).
At Hamad International Airport, passengers can also utilize the self-service check-in and bag-drop facilities, which enables passengers to check-in, print boarding passes and bag tags; tag their bags; and drop them at the bag drop swiftly before proceeding to immigration. Bag wrap facilities are also available at the airport.
Passengers over the age of 18 can avail the e-gate services at the airport using their passport and travelers are reminded that check-in closes 60 minutes prior to departure time, and boarding gates close 20 minutes prior to departure time.
During security checks, passengers are requested to ensure that they are not carrying any prohibited items such as liquids, aerosols, and gels, and to pack any liquid containers in a clear, re-sealable plastic bag with each being 100ml or less. Electronic items larger than mobile phones need to be removed from bags and placed in trays for X-ray screening. Small vehicles powered by lithium batteries, such as hoverboards, are prohibited for carriage.
For a seamless journey, please follow the signage available at the terminal or ask airport staff for assistance. Hamad International Airport wishes all safe travels and happy holidays.