Hamad International Airport Issues Passenger Advisory for Eid Al Adha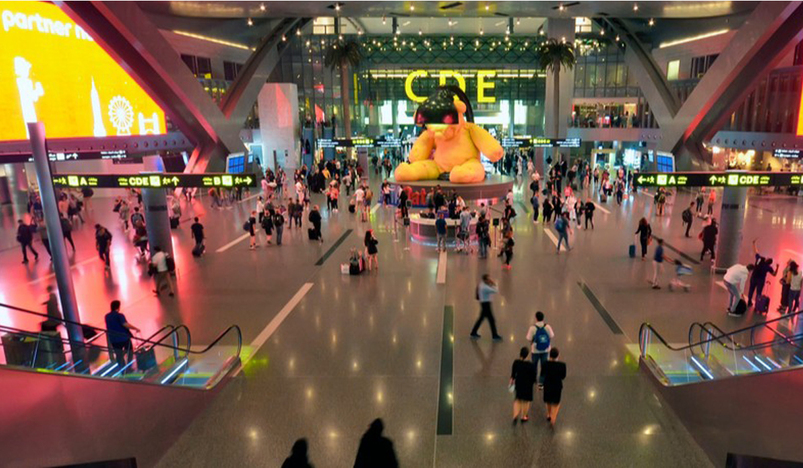 Hamad International Airport
Hamad International Airport said today that passengers are advised to conduct pick-up and drop-off at the short-term car park instead of curbside, which will ensure a smoother experience during Eid Al Adha holidays.
This came in a statement issued today by Hamad International Airport as during the upcoming Eid Al-Adha holidays, there will be a high volume of passengers departing from Doha starting on June,30, 2022 and a high peak of passengers returning to Doha from July,15, 2022.
The statement said that complimentary car park services will be provided at the short term car park according to a following schedule adding that access to the arrival and departure terminal building will be restricted to travelling passengers only.
Hamad International Airport asked passengers to check-in online and arrive 3 hours prior the flight unless the airline has specifically advised to arrive earlier and avail early check-in services.
The statement stressed that check-in desks will close sixty minutes prior to departure time, and customers are advised to use the self-service check-in and bag-drop facilities, which enables passengers to check-in, print boarding passes and bag tags; tag their bags and drop them at the bag drop swiftly before proceeding to border control.
Hamad International Airport added that the E-gate use facilities to expedite the immigration process and families travelling with children must use the regular immigration counters.
The statement added that passengers must be aware of any updated travel requirements to the country they are travelling to for a hassle-free check-in process. Passengers are also requested to present a green health status on their EHTERAZ application to be able to travel.
(QNA)