Hajj prices increase across Arab countries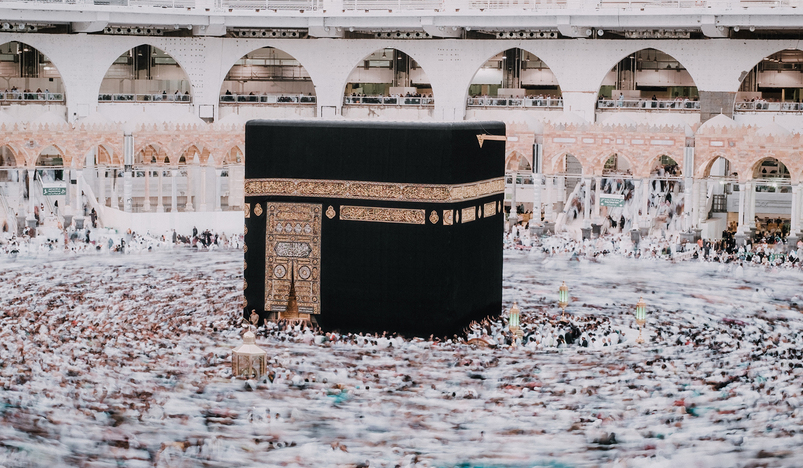 Performing Hajj forms one of the five pillars of Islam
Hajj prices have increased across most Arab countries, with Qatar holding the highest average price for citizens to complete the pilgrimage and Oman holding the lowest, according to reports.
The cost of Hajj has increased across most Arab countries in comparison to previous years, according to reports.
Qatar takes first place across Arab countries for the highest average cost for residents to complete the pilgrimage ($10,971), followed by the Emirates ($10,821) and Tunisia ($9,884), according to Al Jazeera.
The lowest average prices among Arab countries for residents to perform the pilgrimage are in Oman ($1,797), Jordan ($2,961) and Saudi Arabia ($3,198).
Costs have increased due to global inflation, a rise in flight prices and mandatory services needed for Hajj, as well as the increase in VAT rates in Saudi Arabia – home to the holy ritual – from 5% to 15%.
The pilgrimage forms one of the five pillars of Islam and must be performed by all Muslims who have the means to complete it. This year, it is due to begin on 7 July.
According to Al Jazeera, the average cost of prices from Arab countries are: Qatar ($10,971), Emirates ($10,821), Tunisia ($9,884), Lebanon ($9,000), Morocco ($7,698), Kuwait ($7,578), Bahrain ($7,559), Egypt ($6,910), Palestine ($6,234), Algeria ($5,853), Sudan ($5,447), Iraq ($3,825), Syria ($3,700), Yemen ($3,416), Saudi Arabia ($3,198), Jordan ($2,961), Oman ($1,797).
This year, Libya's state treasury will bear the full costs of Hajj for its citizens, allocating two hundred million dinars ($41,520,800) to cover pilgrims' expenses. 
Hajj is usually one of the world's largest religious gatherings, as around 2.5 million people participated in 2019.
However, following the outbreak of coronavirus in 2020, Saudi Arabia only let 1,000 pilgrims residing in the country to take part. One year later Saudi authorities increased the total to 60,000 fully vaccinated Saudi citizens and residents chosen through a lottery.
Last April - as coronavirus restrictions across the globe eased - the kingdom announced it would permit one million Muslims from inside and outside the country to participate in this year's hajj.
The New Arab