Greek-Mediterranean restaurants, GAIA & NYX Doha Open Now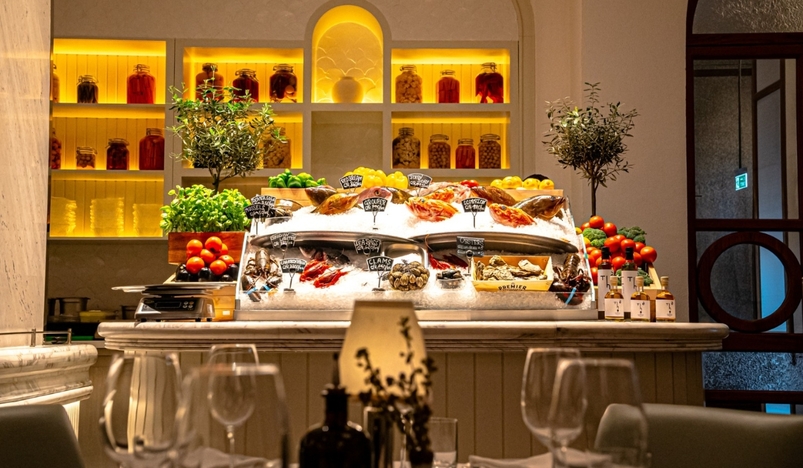 Greek-Mediterranean restaurants, GAIA & NYX Doha Open Now
GAIA & NYX Doha are now open. Located within the heart of Doha's West Bay, the refined taverna and its exclusive speakeasy bar envelop the essence of Greece and beautifully combine traditional flavours, fresh ingredients, and the simplicity of home cooking. GAIA serves humble, yet exquisite cuisine curated by Chef Izu Ani and his expert culinary team.
Curated by Chef Izu Ani and restauranteur Evgeny Kuzin, the renowned taverna first opened in Dubai in 2018, followed by its first international export in Monaco in 2019. GAIA Doha makes its debut in partnership with Nozul Hotels and Resort, the owner of the W hotel Hotels, beautifully positioned within the illustrious centre of Doha.
"We are proud to introduce GAIA into the Doha culinary landscape and we look forward to welcoming guests to experience GAIA's inviting menu and warm ambiance. It is an incredibly exciting time in Doha right now, especially with the FIFA World Cup 2022 we are delighted that the opening of GAIA has aligned with such a monumental event for the country and region." Evgeny Kuzin, Concept Creator of GAIA.
Open daily, guests are invited to indulge in a Greek-Mediterranean inspired menu, designed to be shared between friends and family. The star of the show and masterpiece of the restaurant is GAIA's signature Ice Market. Featuring an array of fresh fish and seafood which is delivered daily, the Ice Market celebrates the depth and beauty of the ocean. With a beautiful and tempting display, diners can hand-choose their fish and seafood, and have it cooked exactly to their preference.
"To me, Gaia has always been about the simplicity of Greek cooking, and the quality of the ingredients. It is humble, warm, and welcoming. A home from home, and I am so excited to open our doors in Qatar. We want to become a part of the culture in Doha and build our roots here. We have brought the philosophy of Gaia and tailored it to fit the beauty of the Qatari environment, so that we can create something beautiful that lasts for years to come, and continues the legacy and consistency of the GAIA brand" Chef Izu Ani, Concept Creator of GAIA.