Gold Medal Secured by Qatar in the 2023 Beirut Open Taekwondo Tournament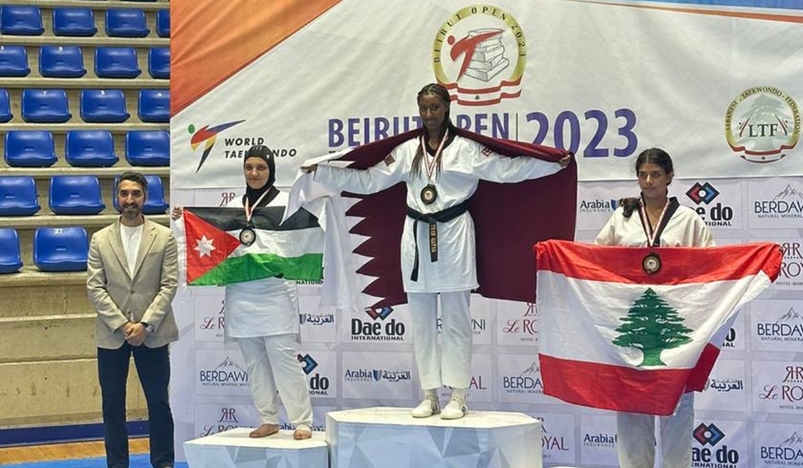 Qatar Wins Gold in 2023 Beirut Open Taekwondo
Beirut, September 12 - Qatar taekwondo team player Noor Nizar won the gold medal in the youth category today during her participation in the 2023 Beirut Open Taekwondo Tournament, ranked G1, for the junior category. The event is being held in Beirut and will conclude on Wednesday.
19 countries are competing in the tournament through 117 male and female athletes in the cadet category, 136 in the junior category, and 176 senior category.
Noor Nizar won the gold medal in the final match of the young women's category over 68 kg after beating Jordanian player Raha Al Adwan.
Yesterday, Qatar's player Saad Nasser Al Sulaiti won the silver medal in for the cadet category under 168 cm.
Source : QNA