Global Security Forum 2021 Concludes in Doha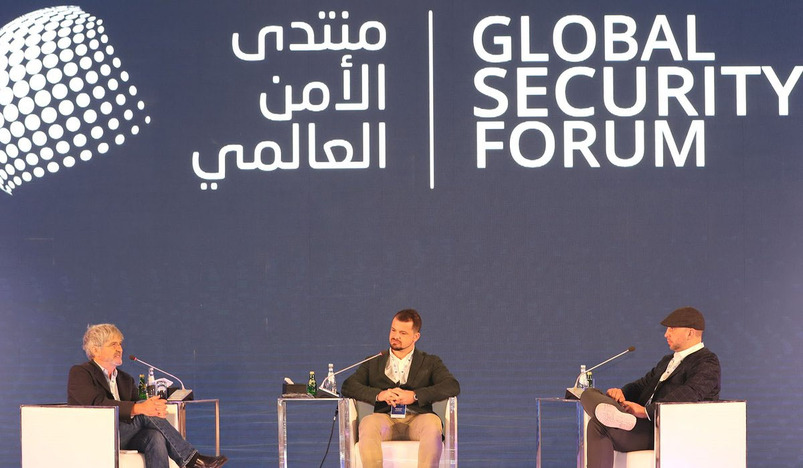 Global Security Forum 2021
The three-day 4th Global Security Forum, which was held via videoconferencing and in-person under the theme "Cooperation or Competition? Changing Dynamics of Global Security," concluded on Thursday in Doha.
The forum, which was attended by local and international official figures, UN representatives, officials, security experts, academics, and the media, focused on the need to strike a balance between cooperation and competition to ensure security and address important challenges related to management and development issues and the rapidly evolving geopolitical dynamics.
A session, held on the closing day, dealt with the future of countering violent extremism, focusing on efforts to prevent and counter violent extremism and ways to work with local communities, civil society, and faith-based organizations to formulate strategies to combat extremism.
In "Disinformation and Conspiracies: Assessing Threats and Risks on the Internet," session, the speakers addressed the risks of spreading misinformation and conspiracies in cyberspace, and the potential effects on social cohesion, politics, and security.
In the "Security and Development Dynamics in the Middle East and North Africa," session, the speakers discussed the social, political, and economic challenges faced by many Arab countries during the past year, as they reviewed developments in the region over the past decade, especially the development of the work of the civil non-military society.
On the topic of terrorist threats and online responses and the role of information and communication technology in this field, the speakers addressed the risks posed by misinformation and online conspiracies, and the role of Internet and communication technologies, social media companies, and governments in confronting these threats.
Regarding security, competition, and cooperation in Asia and the Pacific, the participants exchanged the complex and interrelated challenges faced by countries including the climate, the COVID-19 pandemic, and the risks of violent extremism, from South to Southeast Asia, and the Pacific region.
In the closing session, which was held under the title "Security and Development Dynamics in Africa," the speakers discussed the spread of extremist entities in several countries in the Middle East and Africa, which has exacerbated existing security and development challenges, intersecting with local conflicts. The session focused on the challenges facing the region and the impact of terrorism and violent extremism on security and governance, especially in light of the spread of the COVID-19 pandemic.
The forum was organized by Soufan Center in co-operation with Qatar International Academy for Security Studies (QIASS), Hamad bin Khalifa University (HBKU), Nordic Safe Cities, the Erie Neff Fund, New America, Defence One, and the UN Security Council's Counter-terrorism Committee.
Source: QNA