Generation Amazing Youth Festival Unites Young People from Across Arab World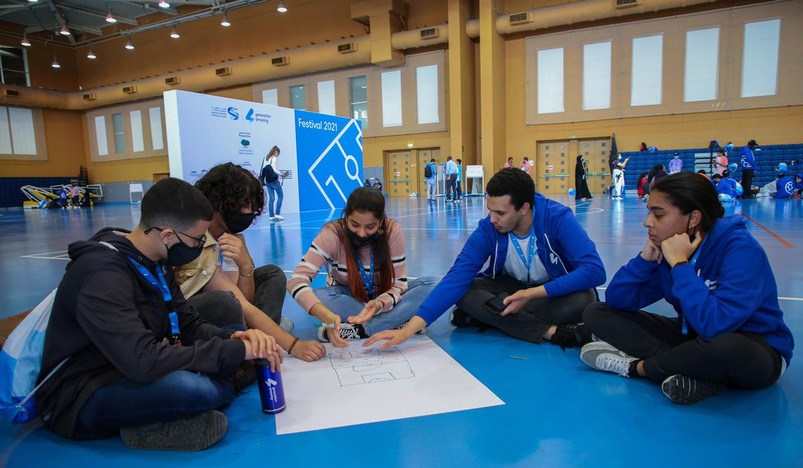 Generation Amazing Youth Festival
The third edition of the Generation Amazing Youth Festival has attracted young people from across the Arab world. Held during the FIFA Arab Cup, the event has united youth from all 16 competing nations.
Generation Amazing is a FIFA World Cup legacy program that uses the power of football to deliver positive social change in disadvantaged communities around the world. It has benefitted more than 725,000 people over the past decade and aims to reach 1 million people by the time Qatar 2022 kicks off.
This year's festival took place at Oxygen Park in Education City and was organized in collaboration with strategic partners, Qatar Foundation (QF). The event celebrated Arab unity under the theme 'All In', which emphasizes the role every young person has to play in improving their communities.
"We wanted to celebrate the spirit of togetherness that the Arab Cup is nurturing by bringing together young people from the very same region that is hosting the tournament," said Nasser Al Khori, Generation Amazing Programs Director. "The power of football extends into our communities and has the ability to empower young people, girls and boys, across the world to become better citizens."
"As an organization committed to youth empowerment and opportunity, it's wonderful to see so many young leaders from Qatar and the region gathering at Education City to learn, build their skills and make their voices heard on important issues through the platform of football," said Alexandra Chalat, Director, Community Engagement and World Cup Legacy, QF. "We are grateful that so many entities from across QF have participated in making this festival such as success as it once again demonstrates Qatar's love of sport and the vibrancy, energy and agency of the nation's youth. The festival also reflects the close relationship between Generation Amazing and QF, and we look forward to the many ways we will collaborate over the year ahead as we build towards the World Cup."
Qatari student Fajr Al Boainain was one of the delegates. She believes Generation Amazing offers a critical space for young people to fulfil their potential.
"Young people have the ability to bring about transformative change in their societies, and through Generation Amazing and events like this festival young people are able to learn leadership and communication skills that can be used in their respective communities," said Al Boainain.
Source: QNA