Generation Amazing Foundation: Using Power of Sport to Make Positive Impact in Qatar, Globally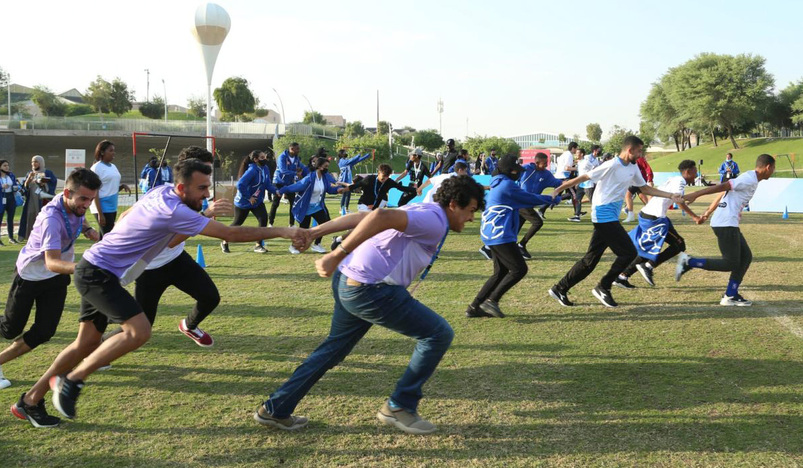 Generation Amazing Foundation
For more than a decade, the Generation Amazing Foundation has leveraged the power of sport to positively impact people's lives and create sustainable social development in communities across Qatar and around the world.
Launched in 2010 by the Supreme Committee for Delivery & Legacy as part of Qatar's bid for the FIFA World Cup 2022™, Generation Amazing's football for development outreach and education programmes help support vulnerable and displaced people. The goal is to empower new generations of young leaders to transform their communities and generate positive social development through the creation of sustainable programmes.
More than 1 million people in more than 35 countries across Africa, Asia and the Americas have benefitted from the programmes, with long-term partnerships already established with FIFA Foundation, the International Federation of Red Cross and Red Crescent Societies, Education Above All, the United Nations High Commissioner for Refugees, and CONCACAF, football's governing body for North, Central America and the Caribbean. Generation Amazing has also built more than 30 football pitches for under-privileged communities across the Middle East and Asia over the past 10 years.
"By using the power of football, participants in our programmes learn key life skills such as teamwork, leadership and communication, to address social issues in the places they live," said Nasser Al Khori, Executive Director, Generation Amazing Foundation. "With the support of our partners, Generation Amazing is making an important global contribution and working hard to leverage Qatar's hosting of the FIFA World Cup."
Generation Amazing Community Clubs are active in four countries and helping people to organise social events, learn key skills and develop community spirit. Community clubs were first established in India and the Philippines in 2020 before new facilities were launched in Qatar and Rwanda earlier this year. Activities delivered as part of the Generation Amazing programme teach sporting values and essential life skills. All the programmes adhere to the United Nations Sustainable Development Goals.
"Through my experience with Generation Amazing, we have engaged in various workshops on social development, sport, community and the World Cup," said Fajr Al Bouainain, a Generation Amazing Youth Advocate, who also works for the Qatar Stars League and is a student at Liverpool John Moores University. "I have acquired multiple social skills, including emotional intelligence, communication, teamwork and leadership. Leadership, in particular, has helped me with my Masters dissertation on Qatari women leadership in the sports field."
Members of the Generation Amazing Youth Ambassadors Programme run football for development initiatives in countries around the world, including Qatar, Afghanistan, Belgium, Egypt, Kuwait, Pakistan, Palestine, Sudan, Syria and the USA.
Noor Lubani, a Generation Amazing Youth Advocate and coach, said: "Growing up, I've always loved sport and integrated it in all aspects of my life. I became more interested in football as I grew up and started following World Cup news. I eventually came across Generation Amazing and loved its football for development concept, so I immediately joined. I learned a lot of skills, including communication, which is the most important for team dynamic. I also gained leadership skills, which are essential for self-confidence."
Since 2019, Generation Amazing has also staged the Generation Amazing Youth Festival – an inclusive platform that aims to inspire young people and introduce them to ways they can positively contribute to social change in their communities. This year's festival will feature schoolchildren from all 32 competing nations in the FIFA World Cup™.
"The positive impact that we have had on young people who come from challenging circumstances has been one of our most rewarding experiences," said Al Khori. "Our role has not only been to empower young people, but inspire them as well. We look forward to reaching more people with our programmes in the years ahead."