GAC Organizes First Public Auction for 2022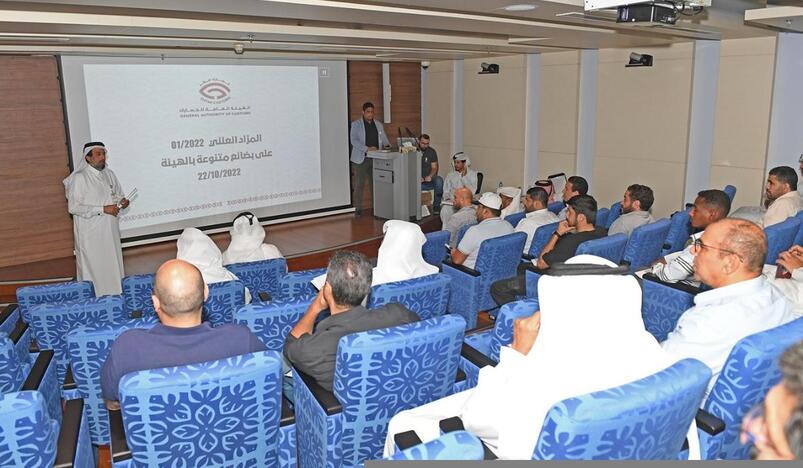 GAC Organizes First Public Auction for 2022
The Public Auction Committee at the General Authority of Customs organized the first public auction for the year 2022, and the door was opened for those wishing to inspect several days before the auction took place. the auction witnessed a turnout of interested persons and all the collections offered in the auction were sold.
Mr. Hassan Alnuaimi, Head of Auction Committee Team at the General Authority of Customs, said that the auction witnessed a good turnout from different categories of people, and all the offered items were sold during one session.
He said that conducting the auction at the General Authority of Customs is not an easy process, but it is a complex process that takes many stages and procedures. He mentioned that the General Authority of Customs conducts public auctions whenever suitable goods are available , explaining that there are immediate auctions that are announced in the event of perishable materials, As for the various ordinary materials, they are collected, sorted, and appropriate dates are set for public auctions at the time determined by the committee responsible for that.
It is worth mentioning that the auction included various goods in the following categories (children's toys - various electronics - electrical devices - tools and construction materials - computer supplies - household items and decoration - car parts - measuring devices - security and safety supplies - radios - surveillance cameras - wireless aircraft - cars and others)