G20 Adopts SIGA Standards for Integrity and Anti-Corruption in Sports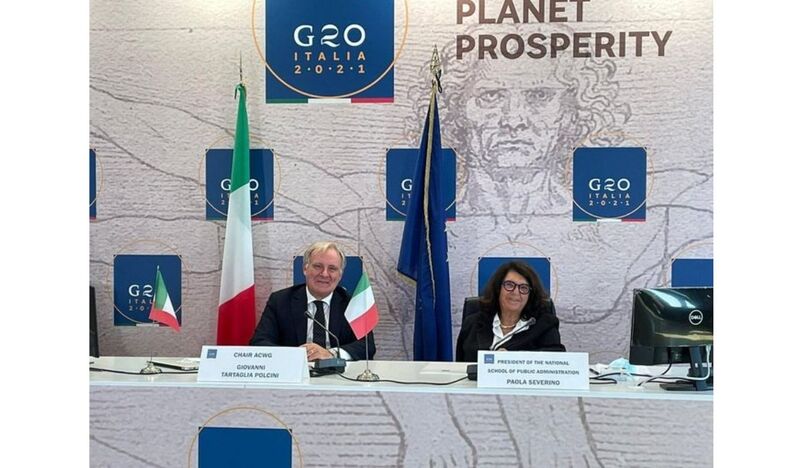 G20 officials
The Group of 20 (G20) has unanimously approved a draft decision regarding the group's adoption of the principles and mechanisms for combating corruption in sport developed by the Sport Integrity Global Alliance (SIGA).
Italy took over the presidency of the G20 officially from Saudi Arabia in April. The SIGA joined the G20 as a member of the B20, a group of global business leaders emanating from the G20.
SIGA's efforts during the past months resulted in the inclusion of the G20 summit for the first time in the group's history, an item on its agenda that includes fighting corruption in sports.
SIGA was established in 2016 with Qatari efforts led by the Geneva-based International Centre for Sport Security (ICSS).
In five years, the first international organization specialized in integrity in sports made huge strides, which culminated last month by announcing the establishment of "SIGA America" and "SIGA Europe", on the sidelines of the second SIGA Integrity in Sports Week activities. The historical achievement of the organization and its founders was embodied in SIGA's accession to the G20 then the adoption of the standards and principles set by SIGA to combat corruption.
CEO of the SIGA Emanuel Medeiros, said that the adoption of the G20 principles and SIGA standards to promote integrity and combat corruption in sport constitutes a historical turning point in the work of the international organization, especially with regard to coordinating international efforts and strengthening the capacity of the relevant agencies and public prosecution offices to move to confront corruption in global sport.
He added that the group's step reflects the strength of the current leadership under the Italian presidency in facing the challenges related to corruption in sports, especially since it is the first time that "sports" is included in the agenda of the G20 summit, and even with a priority and a great desire to achieve progress in this field, and this in itself is a pride for us.
The CEO of SIGA noted that the issue of integrity in sport really needed strong global leadership because without such strong leadership, solutions at global levels could not be reached. (QNA)