Fun Activities to do at Baladna Park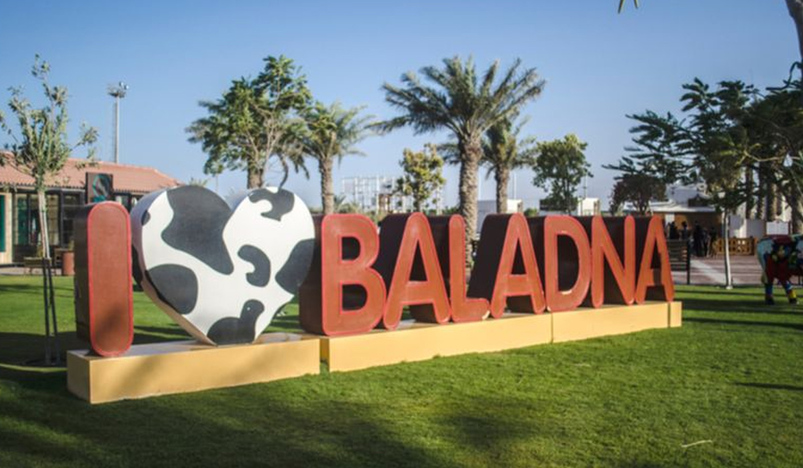 Fun Activities to do at Baladna Park
Experience a lifelike feeling with domestic animals exhibited, leisure activities, children's park and many more in your trip the Baladna Park.
With more sports activities, other facilities, and dining outlets included in the park, each individual irrespective of age and gender can ensure a relishing moment. 
Although the park is located in the outskirts of Doha, hundreds of visits have been registered due to its prominence and features.
This makes it worthwhile to pay a visit and enjoy the amusing facilities provided in the park making it one of the renowned destinations for tourists.
As Baladna Park is situated in Al Khor, it makes an exciting tour for families travelling all the way from Doha city for a fun road trip.
Here are some of the relishing activities you could do while you visit the park:
1. Shop and Eat
One of the most ecstatic part especially for adults is this part where you get to explore outlets and eat along with it.
Visiting the park will not be complete unless and until you enter the popular outlet 'Baladna Restaurant' in the park.
Enjoy the authentic Arabian palette with milk products, juices and refreshments available in the country side.
This makes your trip fun and complete by enjoying some of the most traditional cuisines while you enjoy the beauty of the park.
2. Children's playground

                     
Dedicated to children mainly, the park offers more spacious and exciting playing facilities that allows your kids to have a great time during the visit.
Some of the features can also accommodate elderly ones including parents who wish to play with their child to make it more fun for them.
Some of the other crucial features included in the park are Extreme Sports Zone, Bumper Boats, Bungee Trampolines, Children's adventure land, Multiple-Seater Bicycles and Pedal Racing.
These features allow all the age group to have fun at the park making it a cheerful and mirthful experience at Al Khor. 
3. Nature and its Beauty
Another advantage of coming to Baladna park is to explore the nature and its beauty, which is rare to be seen elsewhere in the country. 
As variety of plants and animals are awaiting your visit, make sure to enjoy such a euphoric feeling to connect with the nature.
Baladna Park includes petting zoo, which features animals such as zebras, bunnies, turtles, ponies, ostriches etc and children will be allowed to feed and take selfies with them.
Some exotic reptiles including iguanas, snakes, and frogs are included in addition to a cow farm with several cows are being grown to give milk.
Intrigued by such mind-blowing facilities? Get more information from the website https://baladnapark.com and enjoy what's in store for you.