Four new underpasses to enhance connectivity at Corniche waterfront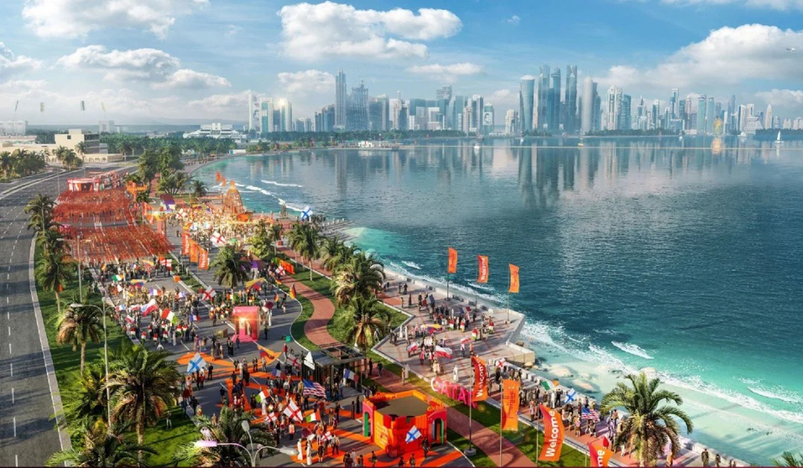 Corniche waterfront
According to a representative, four additional underpasses have been installed along the beachfront of the Corniche to improve accessibility and pedestrian flow.
Four underpasses have been prepared, according to Engineer Laila Jassim Salem, project design manager at the Supervisory Committee of Beautification of Roads and Public Places in Qatar, to ensure that pedestrians can access the waterfront without crossing the road. This will improve traffic flow and make it easier for people to access the waterfront.
Speaking to Qatar Radio, she emphasized that in addition to the Museum of Islamic Art Tunnel, these subways also include the Al Dafna Tunnel, Corniche Station Tunnel, and West Bay Station Tunnel.
She clarified that the purpose of this is to improve pedestrian flow and connect the walkways with the nearby locations. Additionally, bicycles and pedestrians have access to walkways and crossings.
The establishment of an integrated network with bike and pedestrian lanes enables tourists to stop at Souq Waqif and travel through an underpass to the Museum of Islamic Art.
The official said, "New yards were created, taking into account the identity of the old neighborhood, and the old Doha area has been transformed into a new tourist destination and planned as a recreational outlet."