Fossil of 80m-year-old lizard found in Saudi Arabia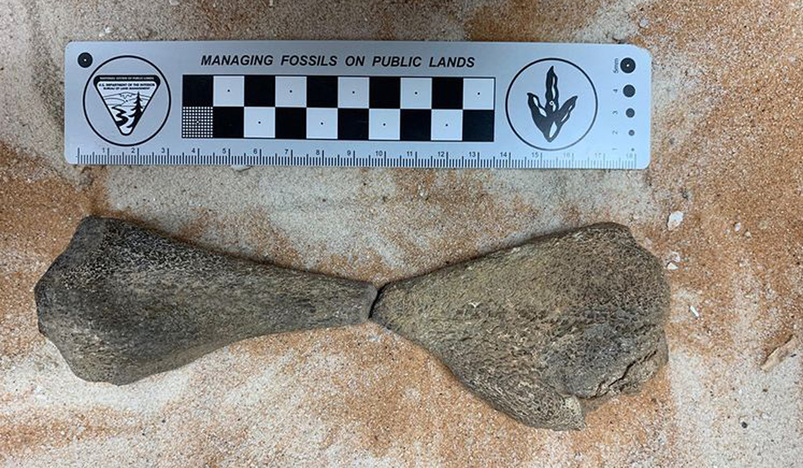 Ancient fossils discovered in the Saudi western coast
10-day dig, carried out by SGS paleontologists, reveals several significant finds
The bones of an enormous marine lizard of over 80 million years old was found among ancient fossils discovered in western Saudi Arabia, explorers have said.
The finds were announced by the Red Sea Development Company (TRSDC), which has partnered with the Saudi Geological Survey (SGS), the main authority in geological exploration and mapping of the kingdom, for one of the largest surveys of the Red Sea area.
Findings from an initial 10-day dig, carried out by SGS paleontologists, revealed several significant finds, TRSDC said. "The parties intend to continue their work together to identify unique geological attractions for tourism, establishing the Red Sea as a destination where visitors can discover Arabia's rich natural history," TRSDC added in a statement.
"Our destination is already home to the site of Saudi Arabia's first underwater excavation, but above the water, we are now finding geological and paleontological evidence of millions of years of activity in the region," said John Pagano, the chief executive officer of TRSDC.
Approximately half of the sites surveyed produced rare fossils, with researchers expecting to discover many more in future digs.
Explorers uncovered numerous fossilised remains of sea-cows, crocodiles and turtles, as well as bones of mosasaurs, a family of giant marine lizards commonly referred to as "The T-Rex of the Sea" that existed between 80 and 66 million years ago and reached up to 18 metres in length and 14 tons in weight,
Several marine vertebrates found by the team were recorded for the very first time in the area, including remains of one of the largest turtles to have ever inhabited the region.
"The rare finds from the central coastal areas of the Red Sea tell fascinating stories about the evolution of life in the region over the past tens of millions of years," said SGS chief executive officer Abdullah Shamrani.
"Our partnership with TRSDC is helping us uncover the mysteries of these important and unexplored geological areas, highlighting the true extent of the historic value of the destination," he added.
GULF NEWS