Former Goalkeeper of Oman Team Al Habsi Says Hosting FIFA in Qatar Confirms Dreams Can Be Real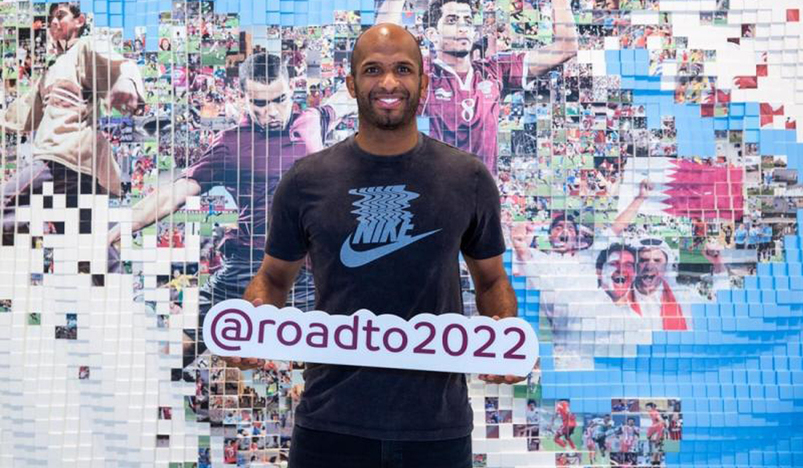 Al Habsi
Former goalkeeper of the Oman national team and Qatar Legacy Ambassador Ali Al Habsi confirmed that organizing FIFA World Cup Qatar 2022 which is due to be held on November and December 2022 underscores that dreams can be morphed into reality.
He pointed out in a meeting broadcasted Tuesday on FIFA website, that when he started playing football, the idea of organizing the World Cup in the Middle East was merely dream for him. Therefore, when he witnesses the tournament being held in Qatar, it demonstrates that dreams can be actually morphed into reality.
With the preparations for the launch of the mega sporting event becoming almost complete after less than 100 days, he expressed that Qatar's organization of the 2022 World Cup as the first version of the World Cup to be hosted in the Middle East will have an evident impact on the game in the region and will inevitably leave a distinguished legacy in the Middle East especially for younger players, adding that hosting this event in the middle east represents an incredible step.
He indicated that hosting the event in the State of Qatar would have substantial impact on the evolution of the soccer in the region, pointing out that organizing FIFA Arab Cup Qatar 2022 contests at the end of last year has demonstrated to the whole world that Qatar is ready and fully prepared to organize the mega tournament in front of the entire world.
He confirmed that the Arab soccer is obviously full of a broad range of stars who play in the mega rounds worldwide and they have succeeded to win in mega tournaments worldwide, such as the Egyptian Mohamed Salah and the Algerian Riyad Mahrez, indicating that it is time for the Arab teams to present good levels in the World Cup and proceed to the advanced roles.
Ali Al Habsi is considered a football legend in the Arab world, given that he was the first Omani player to play in Europe, as he starred against the witch in Norway and England, and won the FA Cup in 2013. He was also the former goalkeeper and captain of his countrys national team until he retired in 2020 after representing Oman in 136 matches.
(QNA)