For vaccinated residents, Qatar drops travel quarantine requirements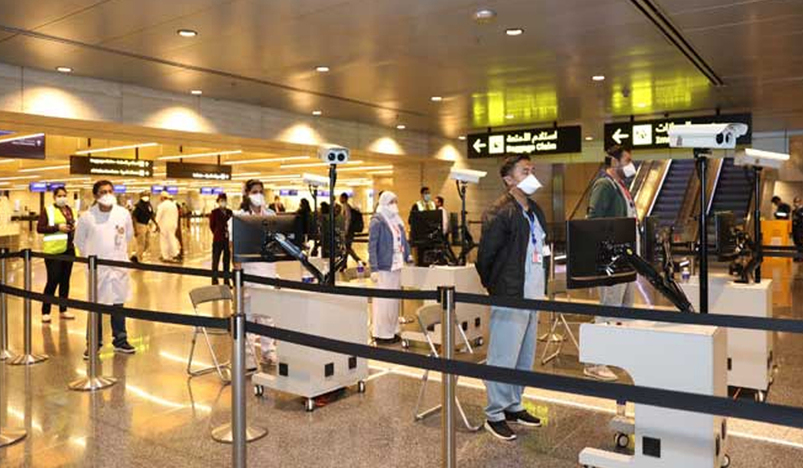 For vaccinated residents, Qatar drops travel quarantine requirements
Those who have received two doses of the COVID-19 vaccine are going to be exempt from mandatory quarantine.
Fully vaccinated people now exempt from quarantine requirements following travel abroad and following exposure to a COVID-19 positive case.
At least fortnight must pass after the second dose is run , the Ministry of Public Health said, noting a negative PCR test is required upon arrival in Qatar.
"The quarantine exemption is valid for a period of three months, starting 14 days after the second dose, and this might be extended within the future with the supply of more clinical evidence," a ministry statement said.
Those vaccinated in other countries must still quarantine.
The announcement was made on Thursday, just a day after the Head of Vaccination at Ministry of Public Health (MoPH) Dr Soha Al Bayat said more than 100,000 vaccinations have been administered to people in Qatar.
"I'm happy to mention that quite 100,000 are taken the vaccine; there's high demand for it. And we have reached at least 50% of the target group," said Bayat in an Instagram live session.
It is unclear whether the 100,00 included the both doses of the vaccine, or simply one. Doha News has reached out to Hamad Medical Corporation but has yet to receive a response.
Qatar launched its vaccine programme on December 23.
Last month, official figures showed quite 17,000 COVID-19 vaccinations were administered, some one month after the shots first arrived within the country.