Football legends landed at Mall of Qatar's Oasis Stage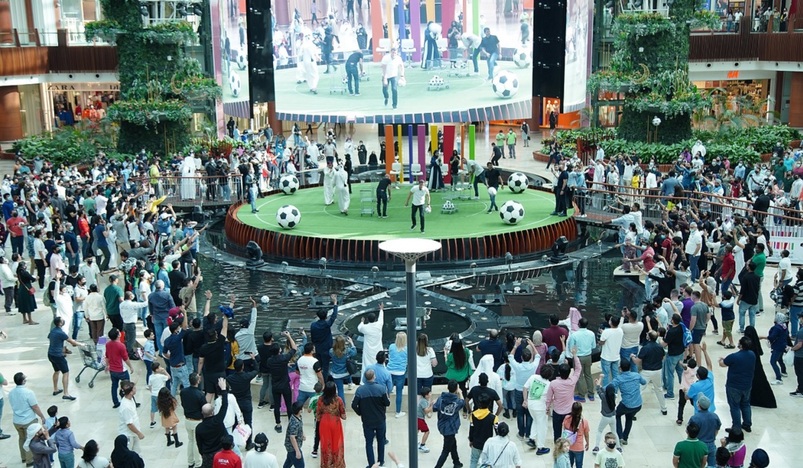 Brazil's Julio Cesar, Spain's Iker Casillas, Italy's Marco Materrazzi, and Argentina's Pablo Zabaletta greeted fans and captured photos with them.
Enthusiastic fans and visitors were treated with a wonderful surprise when football legends Brazilian Julio Cesar, Spanish Iker Casillas, Italian Marco Materrazzi, and Argentinian Pablo Zabaletta made a special appearance at Mall of Qatar's Oasis stage.
 
The encounter was cheerful and energetic as fans shared wonderful exchanges and commemorated the event with lots of pictures, selfies, and autographs.

 
The event included several activations to cheer the audience, and the legends shared their experiences and achievements and conveyed their expectations for the biggest happening, Qatar 2022.
 
This special event was one of many before it and more planned forward as Qatar approaches its hosting of the biggest sporting event. Emile Sarkis, General Manager, Mall of Qatar said: "We are thrilled to host the football legends at our Mall, this comes to demonstrate our leadership, novelty and exceptional treatment we deliver to our visitors. This is also an integral part of our national role and social responsibility. We look forward to hosting several international events and strengthen our position as the favourite destination for all".
 
Mall of Qatar is one of Qatar's favourite destinations for customers to enjoy a unique shopping experience, international and local dining options, and spend joyful times with family and friends.